I just love all the work Fifi is doing with the LOTW curriculum. She begs to "do school" even when we are done for the day. She is so eager to learn and the fun activities don't hurt either! Here is what she worked on this week.
This week's letter E wall. The letters on the sticks were made by the kidlets last year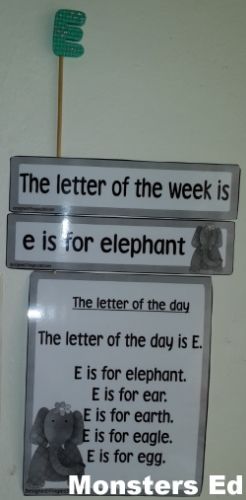 She coloured a Lalaloopsy cover for her PreK file

Gluing activities from the LOTW curriculum and our Kumon More Lets Sticker and Paste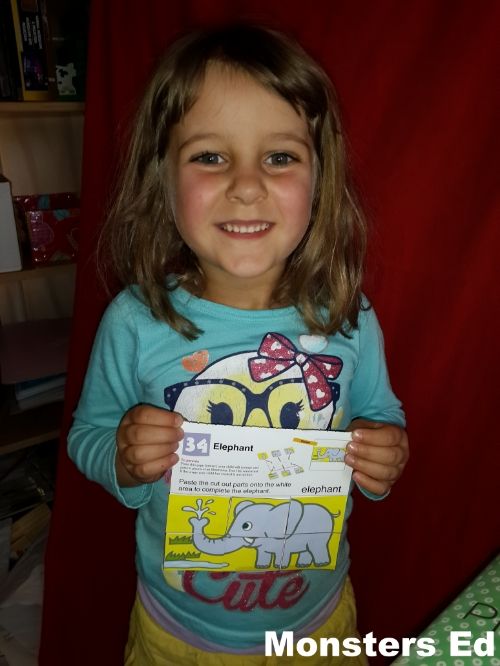 Making the letter E shape with unifix blocks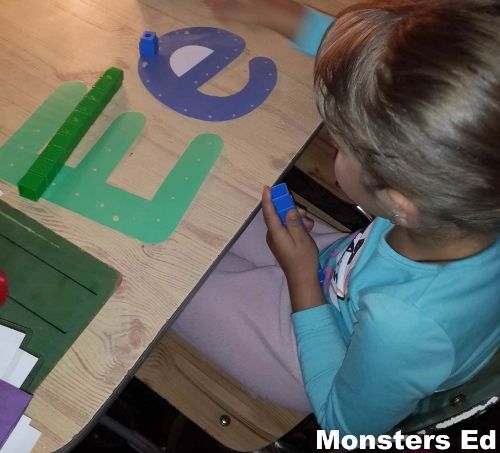 Colour sorting

Patterning

Letter E puzzle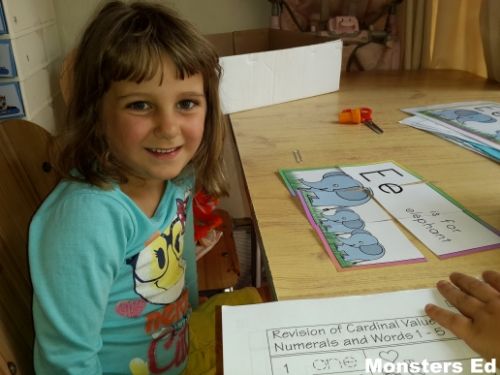 Letter sorting from Creative Learning Fun

Cutting activity from LOTW I had her glue the cut pieces onto a piece of paper so we can put it into her file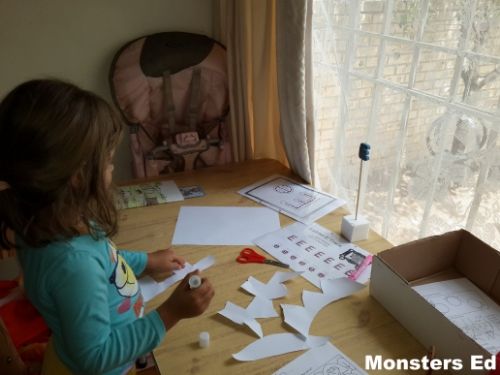 Beanbag toss

Feed the Elephant counting game

Fifi completed two workbooks (unrelated to the LOTW curriculum) this week and received certificates of achievement.
First Time Learning – Numbers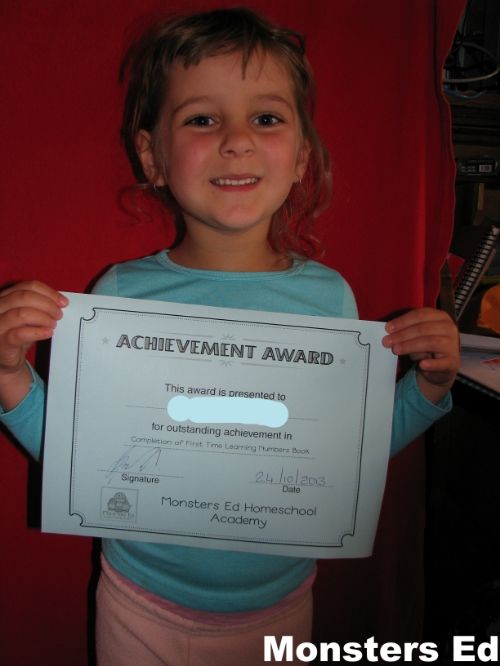 First Time Learning – Counting 1 to 10

.
Resources:
Previous for the Letter of the Week Curriculum: Letter A
"The Letter of the Week is a full 26 week preschool course designed to give your student a head-start on preparing for kindergarten! It is a 26 week curriculum that's full of educational activities that focus on the letter recognition, sounds, number recognition, counting, basic math skills, pre-writing practice, and all the necessary fine-motor skills that will be required for your preschooler to be ready for kindergarten! Included are weekly lesson plans that cover all the subjects a preschooler needs and more!"