The Hearts for Home Blog Hop is a weekly blog hop that begins every Thursday morning. The theme of this blog hop is showing that our hearts are for our homes. Post topics include: homeschooling, marriage, parenting, homemaking, faith, budgeting, crafts, DIY projects and more! We would love to see you link up your posts. We feature the most popular post and a few of our favorites every week! Will you be one of the next Featured Bloggers?
Not a blogger? That's okay! This blog hop will be your one stop location to finding ideas and inspiration for fulfilling your role as a wife, mother and follower of Christ. We are so glad you have stopped by!
Meet my cohosts here!
Featured blogger with the most clicks last week ~ Pet Store Zoology Lesson Pack (PK1HomeschoolFun)

Autumn in All Subjects: Writing (Classes by Beth)

Autumn in All Subjects: Math (Classes by Beth)

Free Printable Pumpkin Counting Cards (Live Over C's)

Fall Play Dough Activities for Fun and Learning (Live Over C's)

Easy Rice Krispie Pumpkins (Embark on the Journey)

Pumpkin Number Line (P is for Preschooler)

Pumpkin Science Exploration (PreK-Pages)

Autumn Animals Homes Worksheets (Living Life and Learning)

Autumn Animals Tracing Worksheets (Living Life and Learning)

10 ways to deal with autumn anxiety (Day to Day Adventures)

HEARTS FOR HOME BLOG HOP GUIDELINES
Welcome! Please make sure to link directly to your post (not your main blog page) so we can find the fabulous post you want to share. Each week we will select someone's blog link up that our readers "clicked" with the most and share some of my favorite posts that were linked up! Thank you!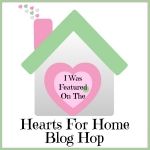 Please make sure to display our Hearts for Home button on your blog post, sidebar or tabs. This button can be found on the blog hop each week. Kindly make sure to visit some of the other wonderful bloggers who have linked up here. Were you featured on our Hearts for Home Blog Hop? Congratulations! Grab a Featured button to proudly display on your blog or website.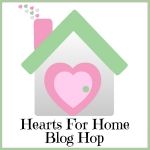 We invite everyone to get "clicking" and have some blog hopping fun!
We have created a Pinterest Board so that we can help spread the word on the blog's that have had featured posts on our Hearts for Home Blog Hop. Make sure to stop by and check it out HERE.