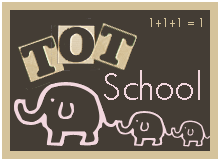 I had never heard of Sensory Boxes before, that is until I read Carisa from 1+1+1=1 posts about her sensory bins. I found this quite interesting and decided to start putting some goodies together for Fifi (and Koko if he wished). This weekend Fifi "helped" me make the non-toxic edible coloured rice (we have 5 different colours) and sort my old scrap-booking goodies into the correct box. I wouldn't recommend using small things for younger children who still put things into their mouths. Fifi enjoyed sorting the different gems, buttons, pompoms and embellishments into the different colours (though at some point she decided everything needed to be in the yellow box, LOL).
Here is a pic of each box. Because I have just started, I decided to use medium sized foil baking dishes (with cardboard "lids"), as our stash grows, our storage will change.
Yellow: I added gold and light orange to this box, to show her contrast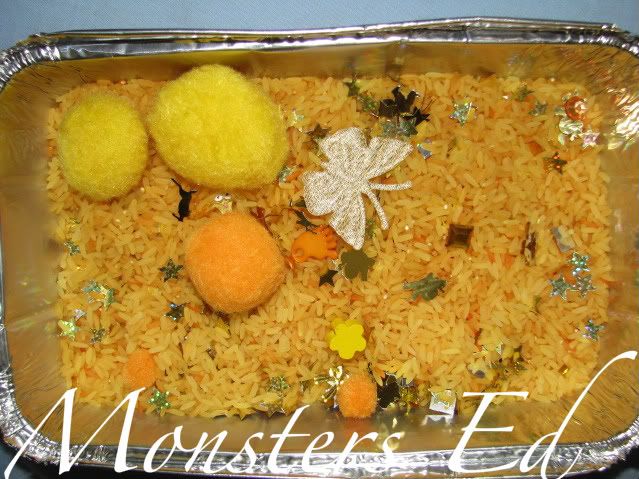 Multicoloured: All the items that don't go in the boxes above are currently in this "miscellaneous" box. I took two handfuls of each coloured rice and put them in here, this box will be out when we aren't busy working on colours.

I want to make another two batches, or so, of each colour and add a few more colours like brown, purple, white (not sure how I'm going to get the rice white without using chemicals) and black.
The recipe for dying your rice can be found here. I use vinegar and food colouring.