Pixie LOVES My Little Pony, especially the new Equestria Girls. I couldn't find any Equestria Girl resources for her so I went with the tried and trusted printables from 1+1+1=1 (see resource links below). Here are some of our trays for this week.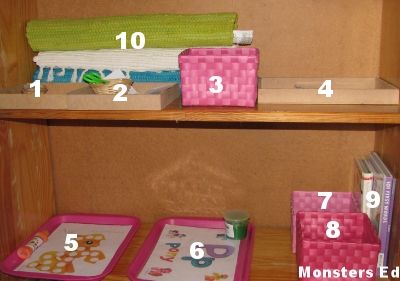 1.
In this tray I have a sorting and gluing activity. I didn't include the glue until after she brought the tray out to work on. glue can be very messy if left unsupervised.
2.
I added different scissors to this tray after the photo was taken. These particular pair of scissors didn't work as advertised, much to Pixie's disgust. Once I swapped the scissors to a decent pair, she loved this tray.
3.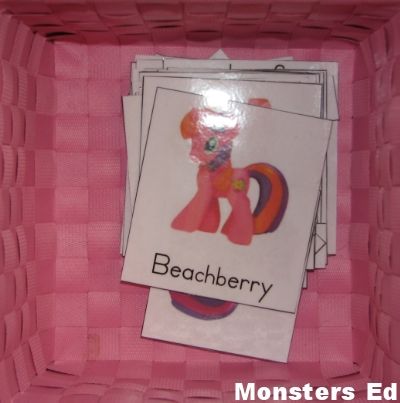 My Little Pony Non-clementure cards. What better way to learn the names of the Ponies than to play with these!
4.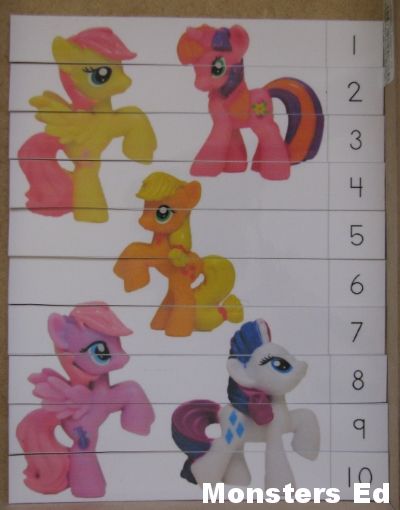 My Little Pony number sequence puzzle.
5.
Do-a-Dot printables are always a HUGE hit. We have the Imaginarium Creations set from Toys-R-Us as the original Do-a-Dot markers aren't available in South Africa.
6.
My Little Pony Playdough Mat. I'm not sure how Pixie is going to do with this one as its the first time she'll be working on one. The playdough was purchased through a friend who makes it from home. You can find a recipe for homemade playdough here.
7.
My Little Pony I am.. printable is a great resource for reviewing all the names of the Ponies learned during the Non-clementure cards activity.
8.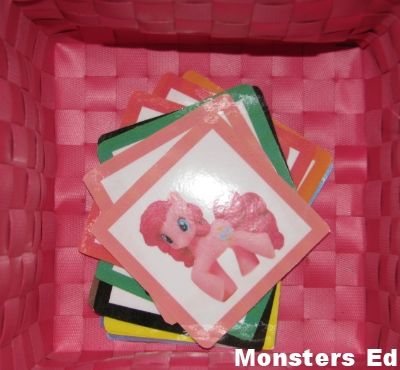 My Little Pony colour match activity.
9. These are books she loves to page through (you can find the link of our favourite books here). It's not all of the books she loves, mind you (there just isn't enough space on this shelf).
10. I bought the mats at Mr Price Home for R50 each. They are the perfect size. We have them in the size 50×80 and in white, green and blue.
Resources
My Little Pony Printables by 1+1+1=1