~Koko is currently 33 months old~
I bought Koko the Teddy, 3 piece, puzzle a while ago, but he never seemed interested in it, so I put it away. I hauled it out for him together with the Elephant, 3 piece, puzzle he got for Christmas.
He loved them, especially the Teddy puzzle. We worked on feelings and now we all have to have "happy faces".
His "happy face"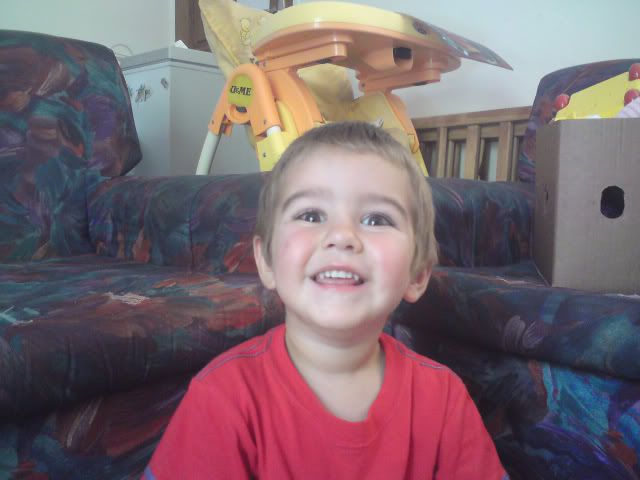 Deep in thought, LOL