With the 2010 World Cup being hosted here in South Africa, we have been studying the game and the countries which have qualified. Noo and Koko are thrilled with all the soccer fever and just love the work I've printed out for them.
On 11 June we watched the opening ceremony, the kids loved it and loved waving the South African flag through out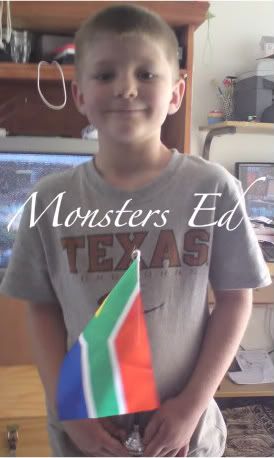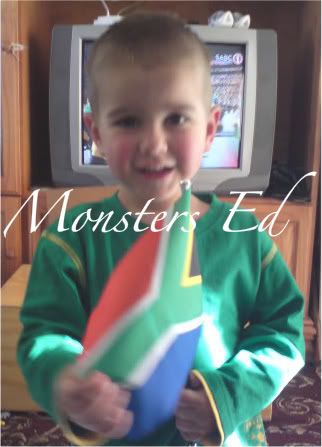 And Fifi tried to blow her flag like a Vuvuzela 😀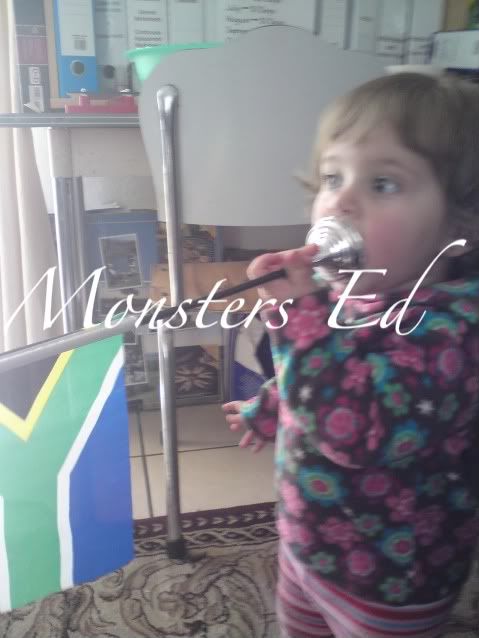 We have a World Cup Wall with all the details (found in the Monsters Ed unit study below) of the countries playing on that specific day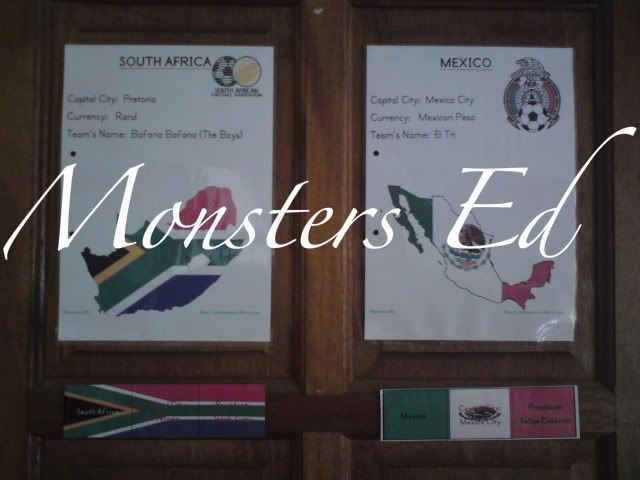 <img
This is Koko's Zakumi totbook (Zakumi is the World Cup mascot).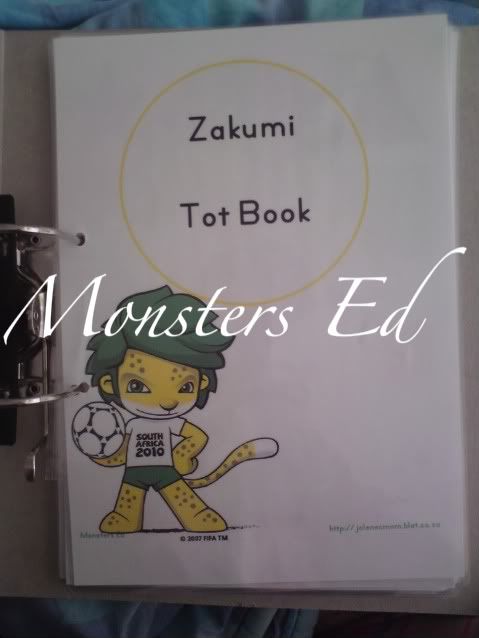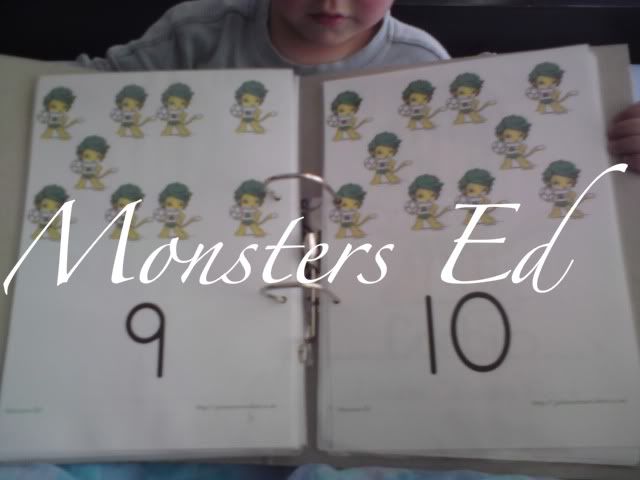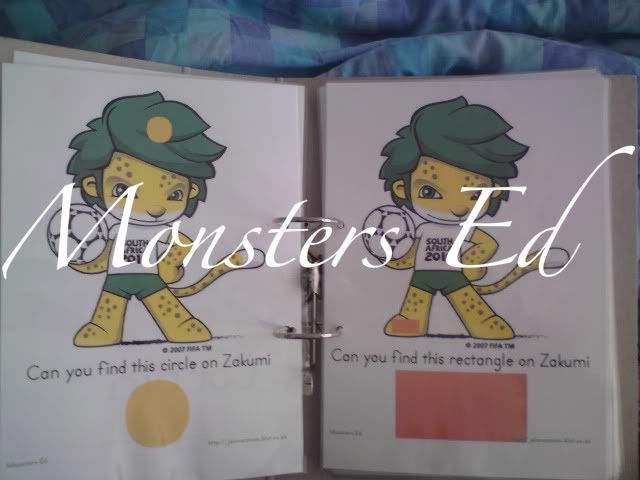 Doesn't he just looked so chuffed with his totbook ♥

Here are the links to the work we are in the process of covering
* Monsters Ed ~ 2010 Fifa World Cup (unit study)
* Zakumi Totbook.
* Sunderland Schools – 2010 World Cup
* How to Say "World Cup" in 36 Languages
* Teacher Planet – World Cup 2010 Worksheets
* Teacher Planet – World Cup Theme
* Activity Village – World Cup For Kids