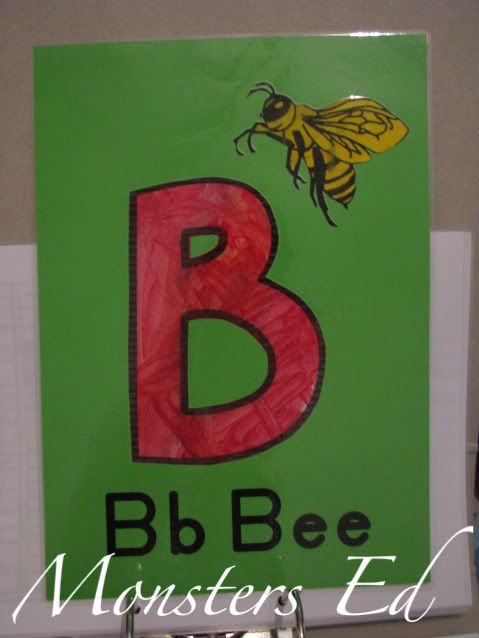 Before I purchased the Letter of the Week curriculum I was downloading it file by file from the website (its available free, but you have to download each file individually and you miss out on the awesome extra's, including the lesson plans, that come with purchasing it) and doing it alphabetically. We started on Bb the day before I purchased it. These first few photos of Koko painting the letter B were taken back in March when he was 35 months old.

Koko loves doing his school work on my bed, LOL. His lessons are usually done after lunch when Fifi is sleeping and Noo has his PC time. That way he has my undivided attention. Koko just loved this weeks lessons. He did allot of gluing (his new favoritist thing in the world), momma still does the cutting out for him in most cases.
Here are a stack of pics from this week 🙂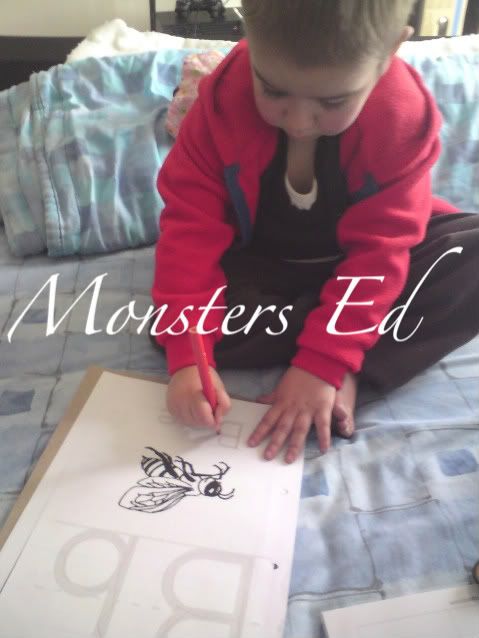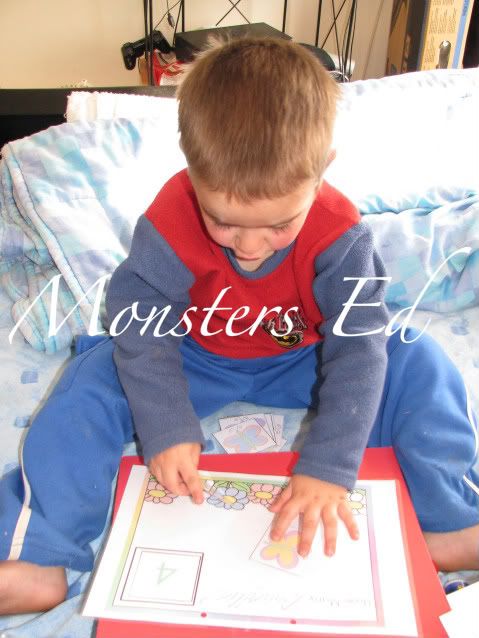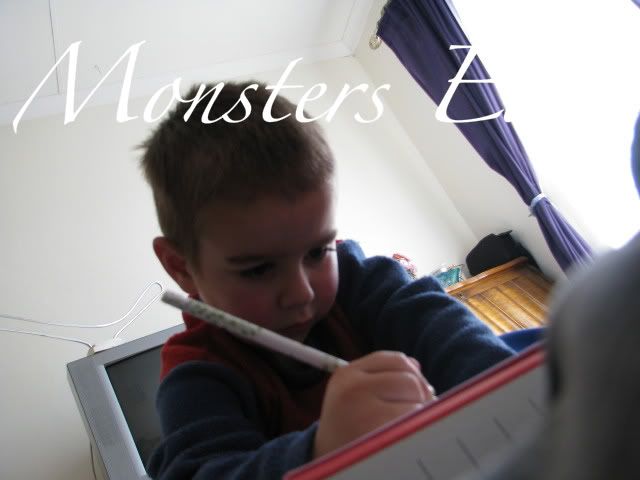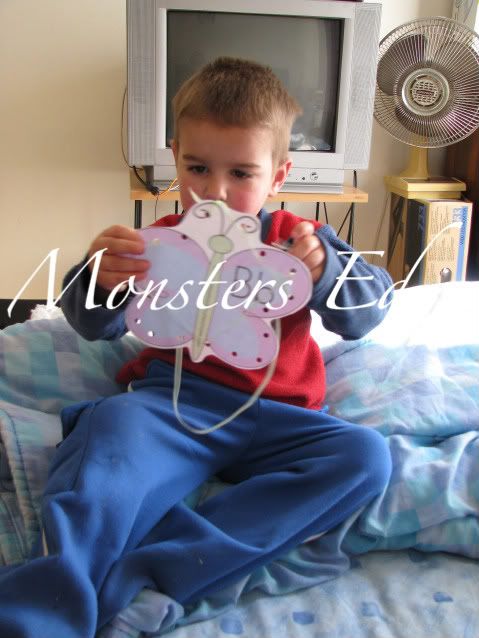 Cleaning up

Dot paints are almost impossible to find here in South Africa. I finally found these bingo markers at an obscure little Indian shop 2 weeks ago and introduced them to Koko this week. He wasn't to sure what to do with them, but once he realised how they work, he's hooked *giggle*

Using the dot paint to paint his bee for his Bb poster

On rare occasions he will ask do to "cool tuff" (school stuff) while Noo is busy with his individual work. This doesn't happen often as he has to sit in the living room (aka school room) and do his work and Fifi bugs him the entire time, which he hates. He is very much like me, poor kid, he hates being interrupted when he is busy with something.
My silly boy ♥

He really struggles to clip pegs onto his butterflies, he managed to do three this week, he can open the peg with his fingers, but he doesn't quite have the coordination to peg it onto items yet. We are working on this daily

It took him 2 days to finish this butterfly colouring picture, he really doesn't like colouring in

Floor numbers, its the first time we done them like this, he loved it.

Sorting and gluing animals and insects (he did this all on his own, with no help from me – other than explaining how to do it)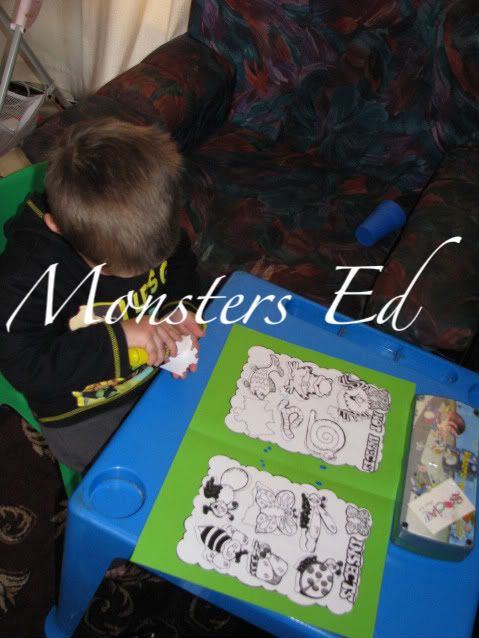 http://s803.photobucket.com/albums/yy312/monstersed/Homeschool/20100705-0709/?action=view&current=a28fb336.jpg&t=1278793129426
I got this wonderful idea from Carissa from 1+1+1=1. I've made one for each member of our family, incl all the grandparents.

Another sorting gluing lapbook he did this week. This time he had to match the shape to the item in the folder. He loves this type of thing 🙂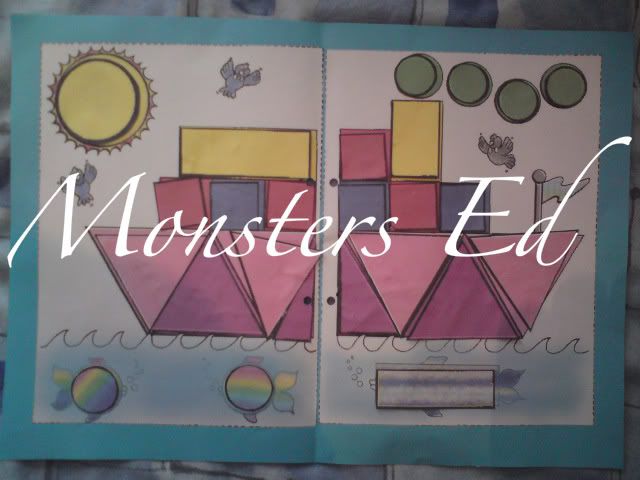 Momma's favorite