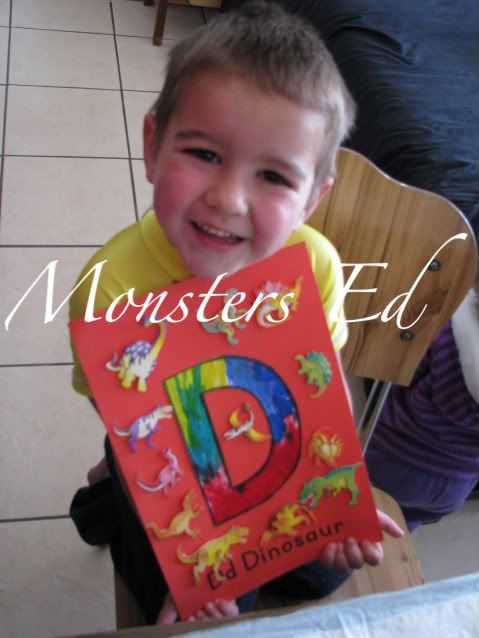 This week we worked on the Letter Dd for Dinosaur, Koko's favourite animal at the moment.
Painting his D for the collage.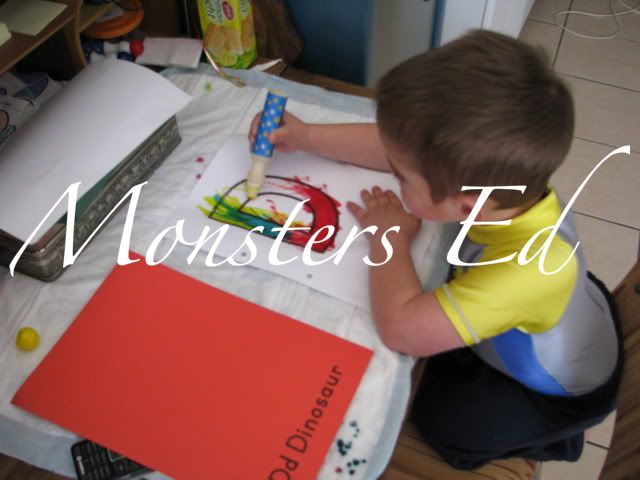 The Dinosaur floor numbers, his counting is coming along nicely, he still doesn't recognise the numbers, but that will come with time.

The D magnet page, we don't have little magnets, so he uses Noo's counters.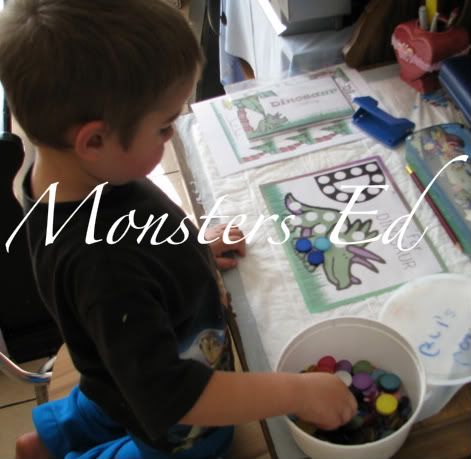 The D do-a-dot page, he did two of these this week, he just loves them.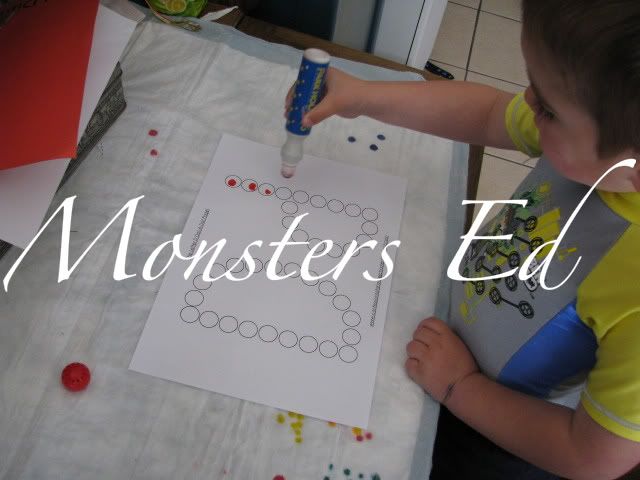 The 6 piece Dinosaur puzzle

Dinosaur sequencing, biggest to smallest. He finally understand this concept *woot*.