This week we started with the Letter of the Week curriculum (see resources below for links) and Fifi L.O.V.E.D. it! We used this curriculum with koko a few years ago and he didn't enjoy it nearly as much as Fifi does.
Our letter A wall

Our Letter A biscuit snacks. We baked letter biscuits every week to go with our theme.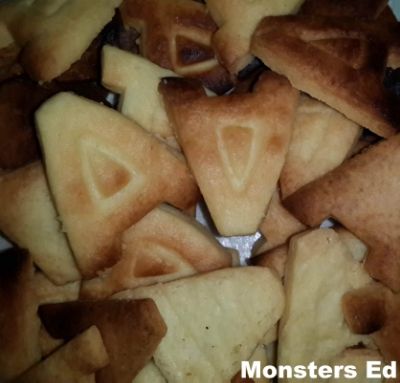 Here are a few photos of Fifi busy with some of the daily activities
Using unifix cubes on her Aa lacing cards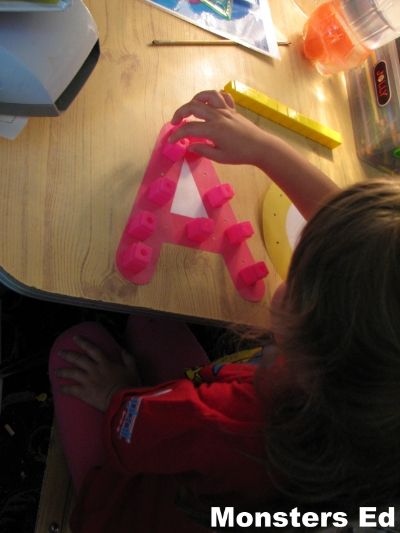 Ant colouring

Making our letter "a" for our file (this will eventually become our letter of the week binder when she has completed the curriculum)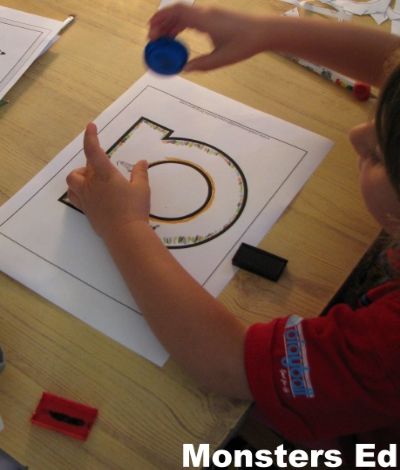 The completed letter. She decided that she was going to colour the "a" in rainbow colours and use letter stamps to decorate it. The letter "A" stamps were homemade (keep an eye out for the "how to" post coming soon)

Floor number beanbag toss. I changed this game up a little. Because the numbers are laminated, I was worried that she was going to slip when she jumped onto the numbers and hurt herself. I decided to make this a beanbag toss instead. She loved it and it worked on gross motor skills in the process! I put the numbers in two rows on our entrance steps. She then had to toss a beanbag at the number I called out. She loved this particular activity.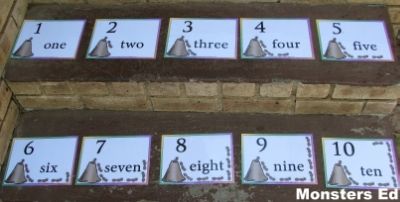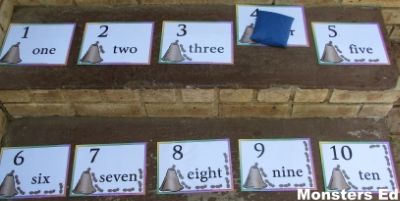 Letter "Aa" tracing

Roll an ant. She didn't particuluarly like this activity. She find using scissors very tiring but I'm sure with time and exercise, she'll start enjoying it more.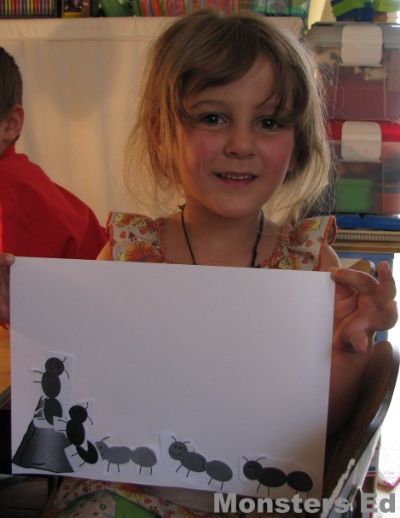 Do a dot page. I don't have dot markers, so we use our monster stamps. She loves it.

Ant threading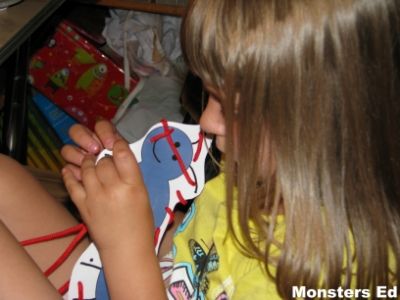 Ant graphing

Resources:
Momma's favourite photo of the week:
Fifi got a haircut this week. She got the full treatment at the salon. Wash, cut and blow. Spoilt little princess ♥

"The Letter of the Week is a full 26 week preschool course designed to give your student a head-start on preparing for kindergarten! It is a 26 week curriculum that's full of educational activities that focus on the letter recognition, sounds, number recognition, counting, basic math skills, pre-writing practice, and all the necessary fine-motor skills that will be required for your preschooler to be ready for kindergarten! Included are weekly lesson plans that cover all the subjects a preschooler needs and more!"