The kids really loved this book and the work we did around it.
Fun lunches:
Snail lunch (circles cut out of bread filled with grated cheese, a banana for the snails body, grated cheese for the antennae and icing pens for the eyes and mouth. I use tomato sauce to make the pattern on the bread)

Queen of Hearts lunch (heart sandwich filled with egg salad, diamond mini muffin cup with grapes and a clock drawn on rice paper with a food marker)

Fifi and I did quite a bit of baking this month for all the tea parties we had. We had one almost every day. Fifi and Pixie loved it, Koko… Not so much, LOL. Turns out, boys aren't crazy about tea parties. Who knew 😛

Pixie also got in the baking fun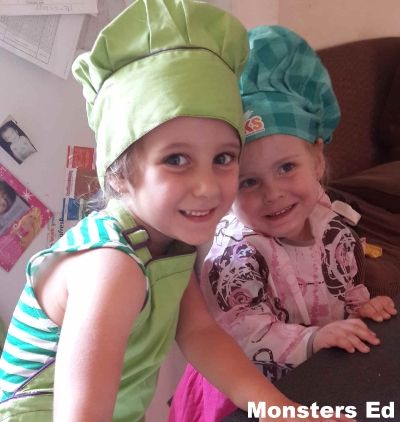 After finishing the book, we watched the movie. The kids didn't enjoy it as much as they enjoyed the book. I was very surprised by that.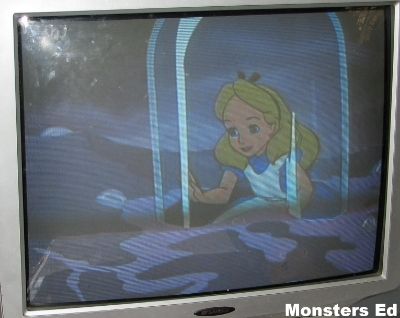 I didn't take any photos of the kids busy with their theme packs, but I've added the links to the resources we used below.
Resources:
Alice in Wonderland by Lewis Carroll on Amazon
Alice in Wonderland – Alice, Chesire cat, Mad Hatter Clipart and graphics
My Alice in Wonderland board on Pinterest
Alice in Wonderland Paper Dolls
Alice in Wonderland Unit Study by Enchanted Homeschooling Mom
Next month the theme is
Previous Poppins Book Nook posts:
2014/2015 Introductory post
July 2013: Penguins
June 2013: The Amazing Machines a Truckload of Fun
May 2013: Dinosaurs
April 2013: The Wonderful Wizard of Oz
March 2013: Princess Petunia and the Good Knight
2013/2014 Introductory post