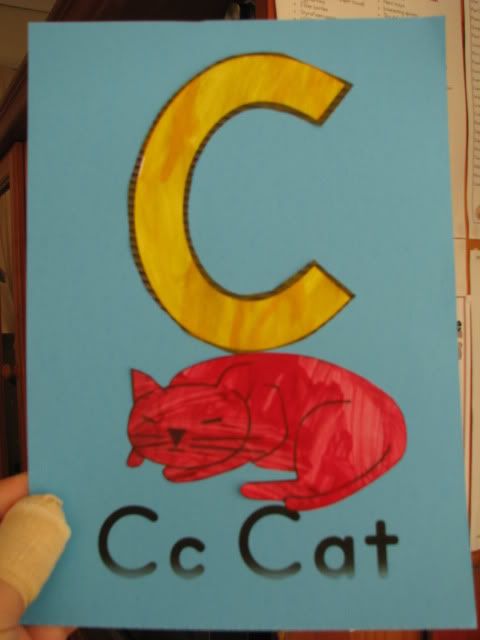 This week we changed things up a bit. We did lessons in the living room and then I moved our "preschool" to our bedroom and its so much better as Koko now has his own school area which he loves. He is now asking for blue workboxes like Noo's, so I'm in the process of looking for blue drawers for him (and trying to figure out where I'm going to put them, LOL). I also downloaded these cool Mickey Mouse themed workbox tags for him.
Now back to this week, the Letter of the Week curriculum is still a HUGE hit here. Koko loves the lessons and I just love how much he is learning. Here are a ton of pics of what we did this week (not necessarily in the order they were done, LOL).
Sorting Diamonds and Ovals (I, for the life of me, can't remember where I got this printables. I think it was from a friend)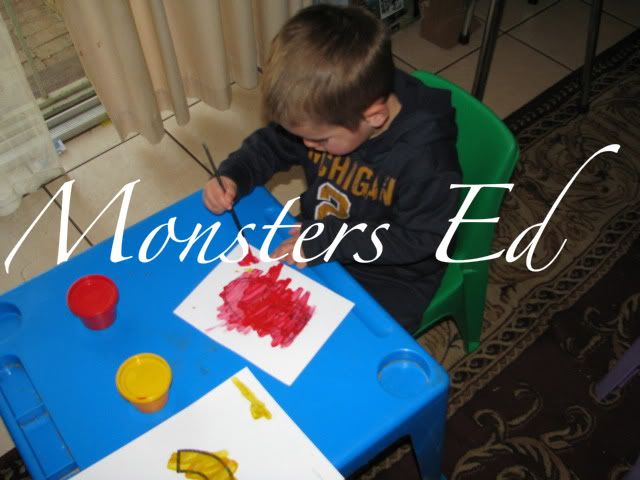 Painting his letter and cat for the collage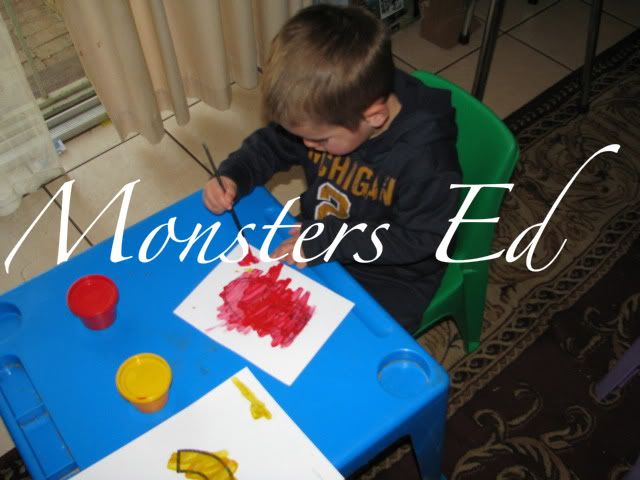 Letter Cc for Caterpillar puzzle

Floor number cards, he loves these and they are helping so much with number recognition

The Cc magnet activity. I don't have small magnets (must add that to my list before I forget, LOL) so we used mini pompoms this week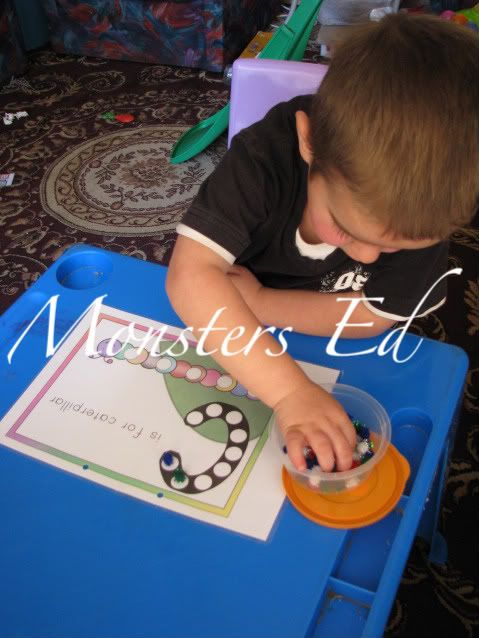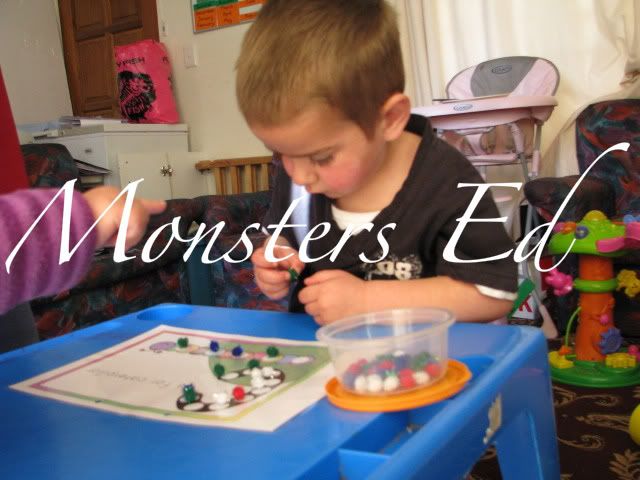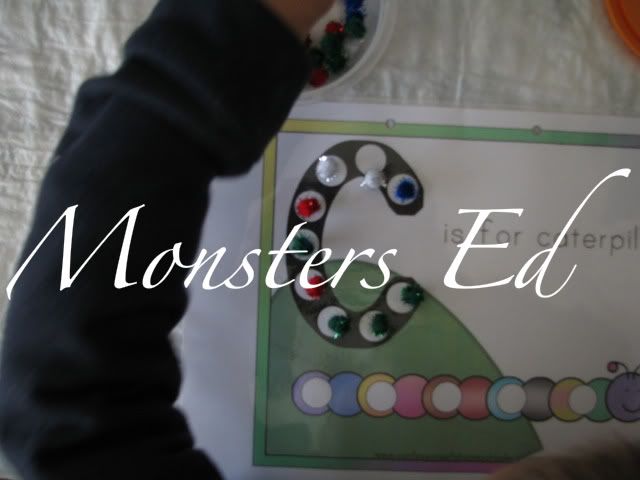 At his "new" school desk. This is an antique writing desk that belonged to Daddy's Gran which we now use. I put a linen protector I got from hospital when I went in to have Fifi. It works like a charm and protects the wood.

Do-a-Dot page. We use bingo markers for these, LOL.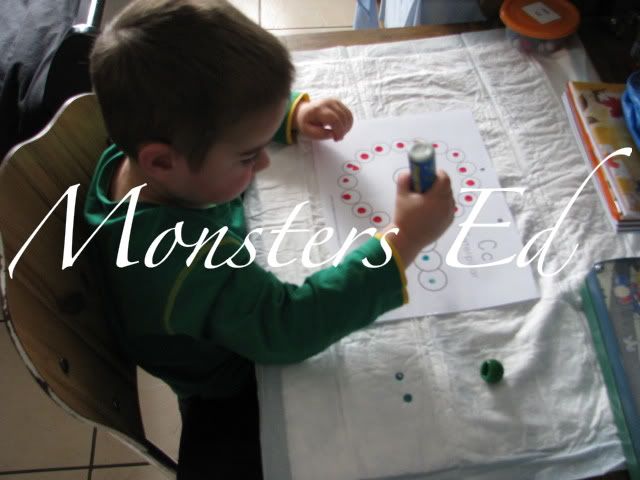 Number cards with pegs. Koko is still struggling a bit with putting the pegs onto the cards, but he is getting better.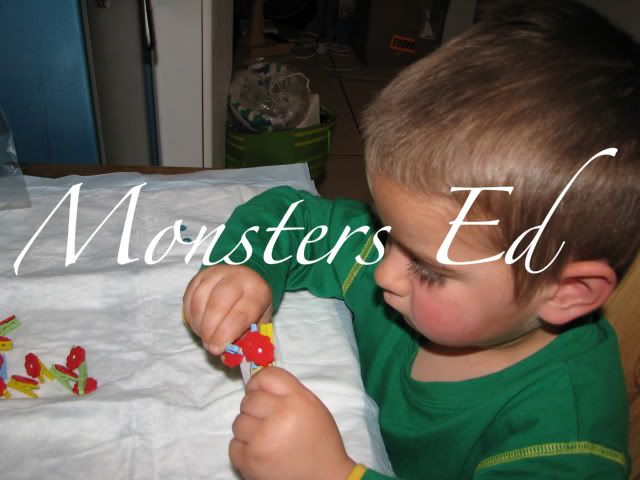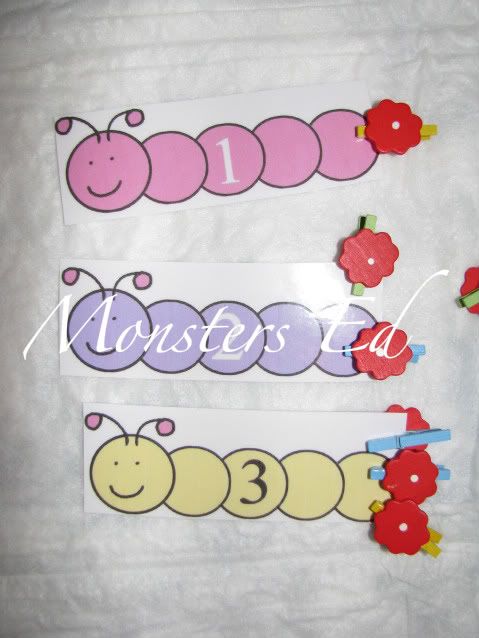 How many caterpillars on the leaf activity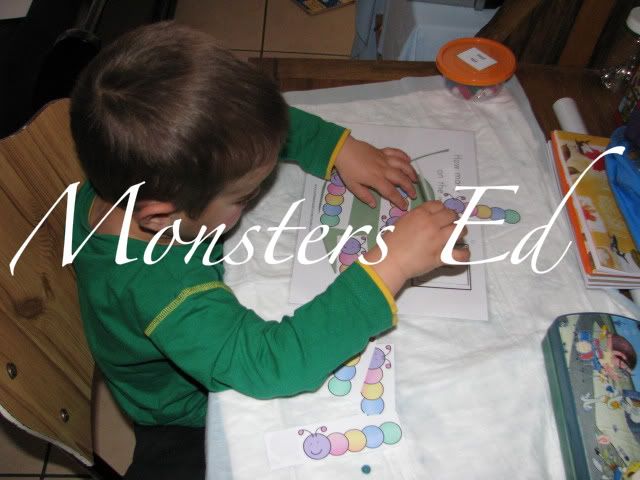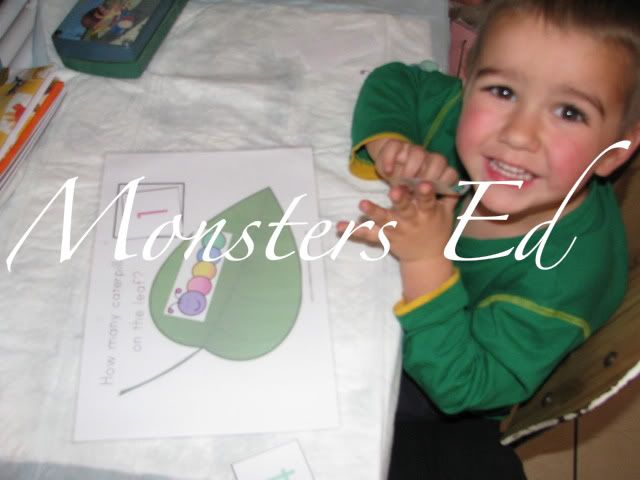 Spinner Shapes puzzle. These are super cool

Sequencing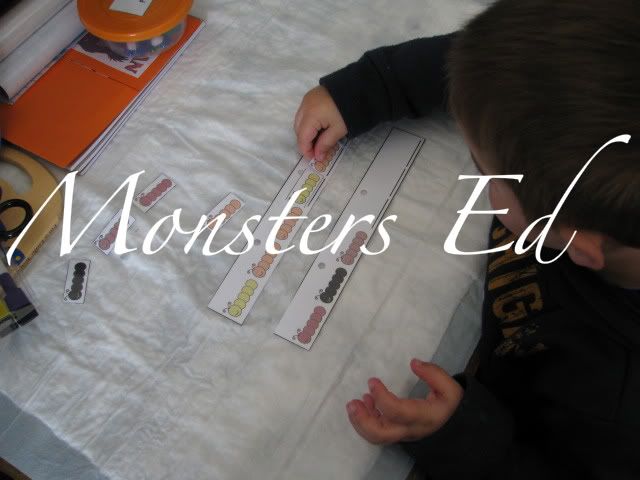 Colour and letter match file folder game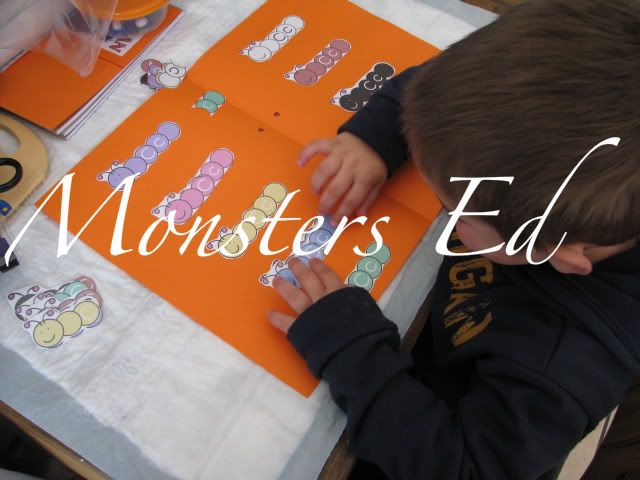 Another caterpillar shaped floor number activity