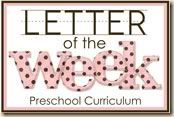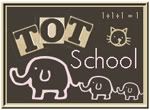 Please click on the icons above to view the curricula we are using for the Little Monsters
Getting ready for the week. "Reading" her Princess Activity Book.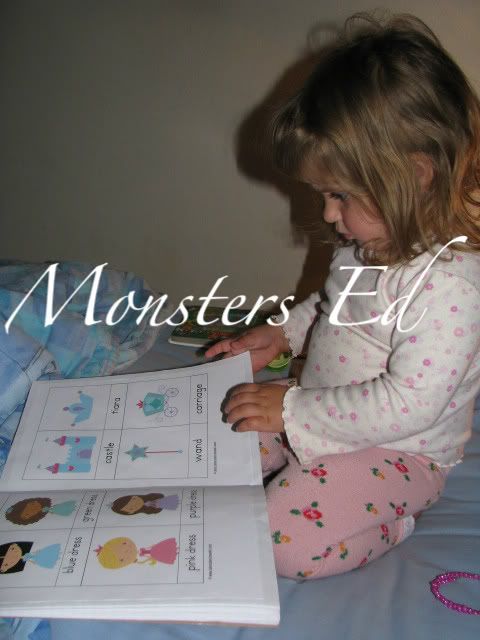 I bought Fifi some Princess Wash or Toss Cups this weekend when they were on sale. She is now officially off bottles during the day. There shall be no tossing of these cups, they are the only thing she will drink from, LOL. I definitely need to go get her some more.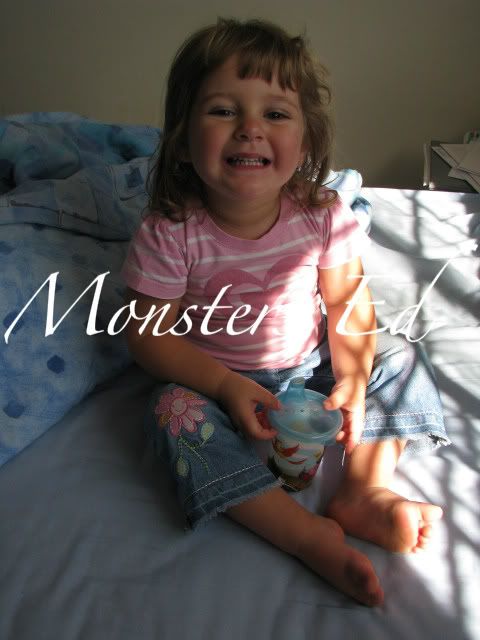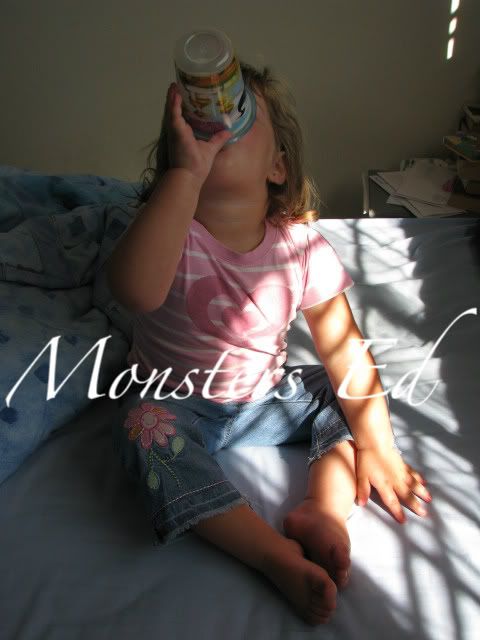 To make life easier for Koko (and Fifi), I have decided that Fifi will be doing her activities in her high chair while he is using their table. With the limited space we have this has been working really well 🙂
Koko doing his work at the table.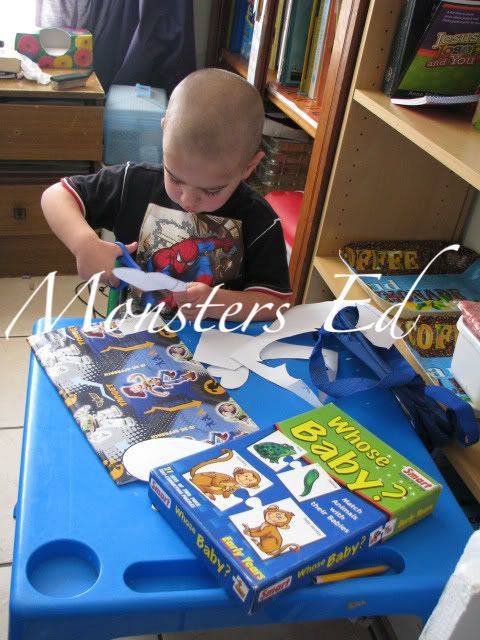 Fifi doing her princess "dot paint" activity with circle stickers. Dot paints are hard to come by here. This is one of her favourite activities. She just wanted to do more and more.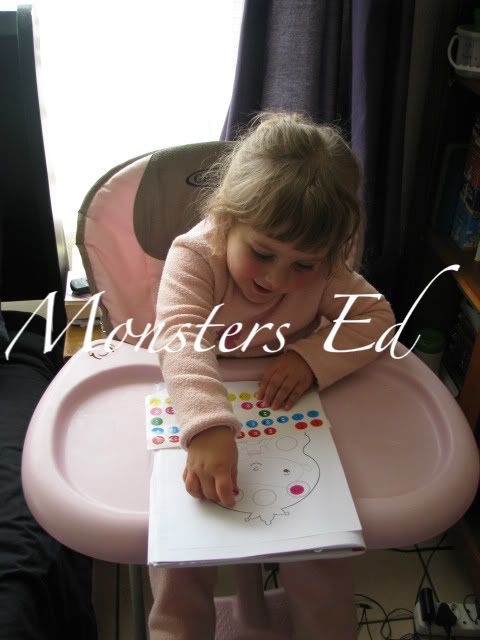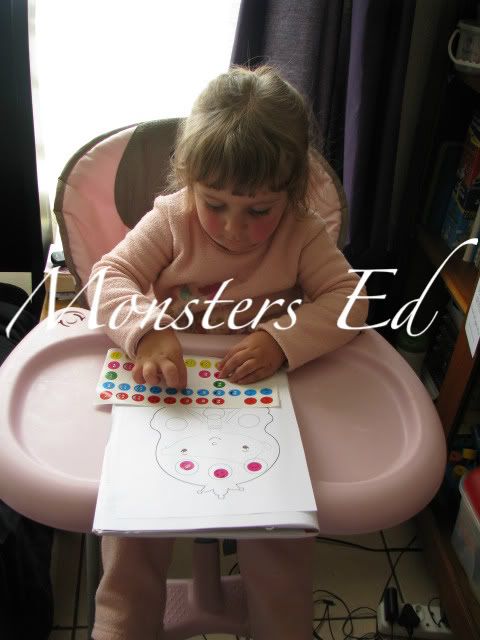 Her finished work.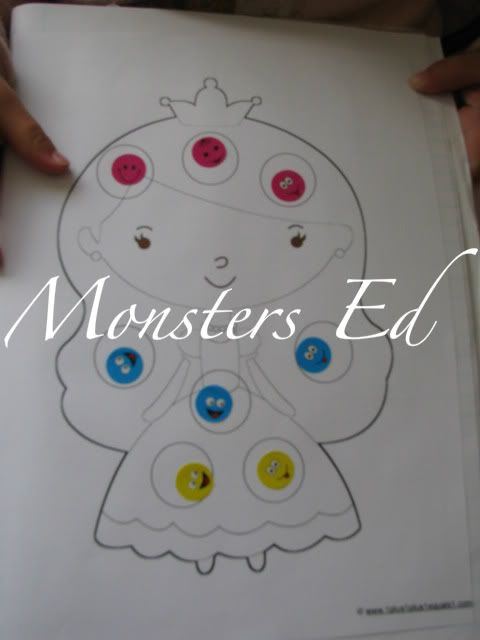 And of course, she had to get a sticker on her forehead, LOL.

Koko working with our magnetic shapes. I desperately need to get more, these are ancient.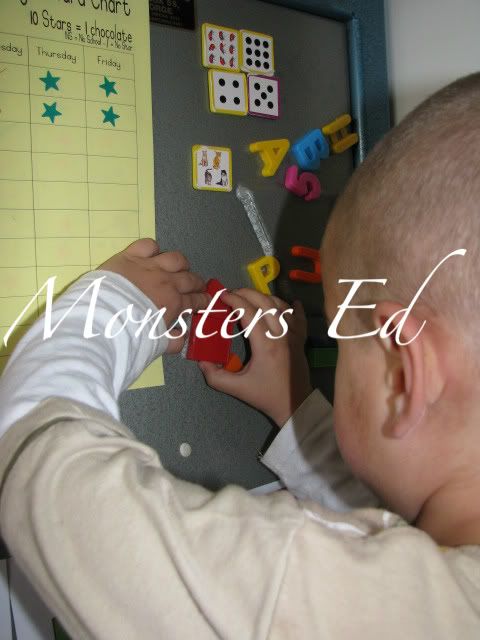 Some sensory play for Fifi. I made her a few boxes of coloured rice and added trinkets to make them more interesting. She spends ages playing with these and I find how that she is sitting in her high chair, there is much less mess.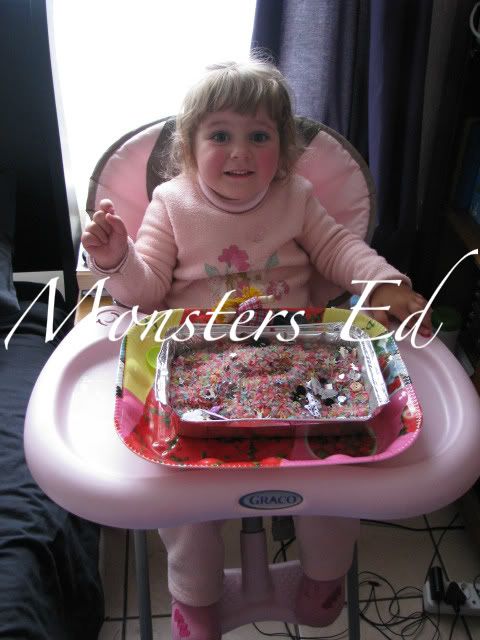 While Koko was doing his cutting work (see photo above), Fifi decided she also wanted to do some cutting and boy oh boy did she make a glorious mess, LOL.

Previous Posts:
Little Monster School ~ 1
Little Monster School ~ 2