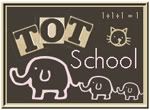 Fifi is 28 months old
Working on her Pretty Bugs Activity Book. This book has been a HUGE hit, we will be carrying this theme over to July, there are just so many activities we have yet to cover for this theme.
Contemplating which colours to use, LOL.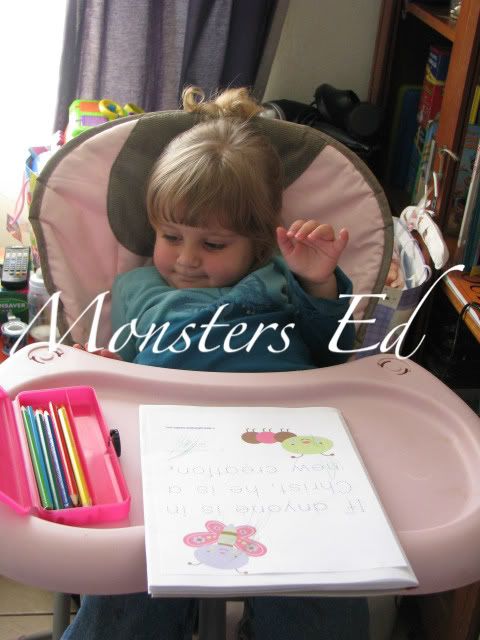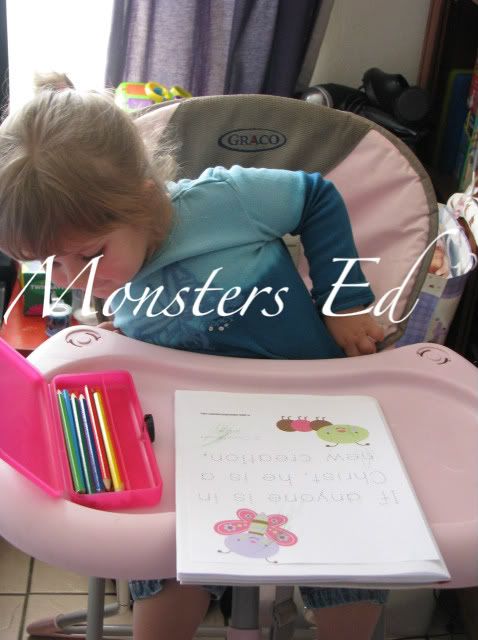 I printed a picture off of Google Images of a flower and gave her some butterfly and dragonfly foam stickers for her to stick on to the picture and then she had to colour it in.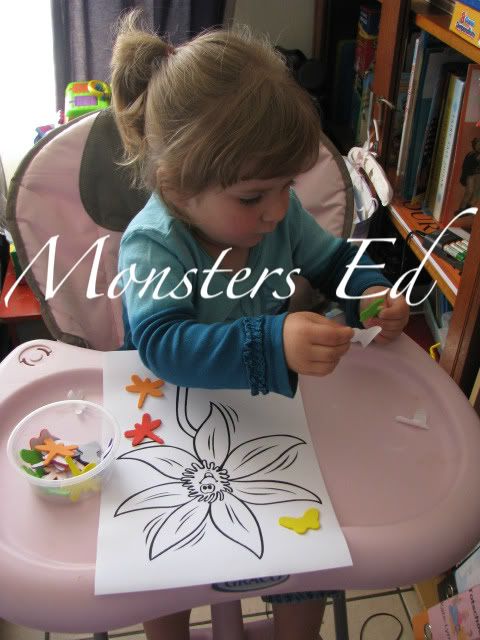 Colouring in was not on the cards for her this day, LOL.

All done.

Waiting, impatiently, for her split pin bee. How cute is she ♥

The split pin bee from Sparklebox. She didn't have a problem touching this one like she did last week, LOL.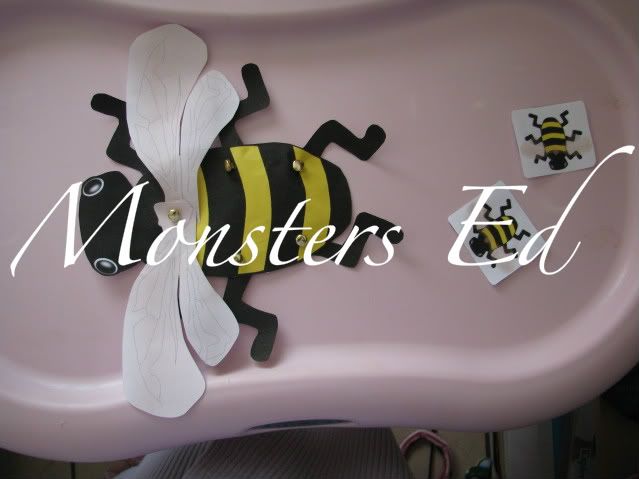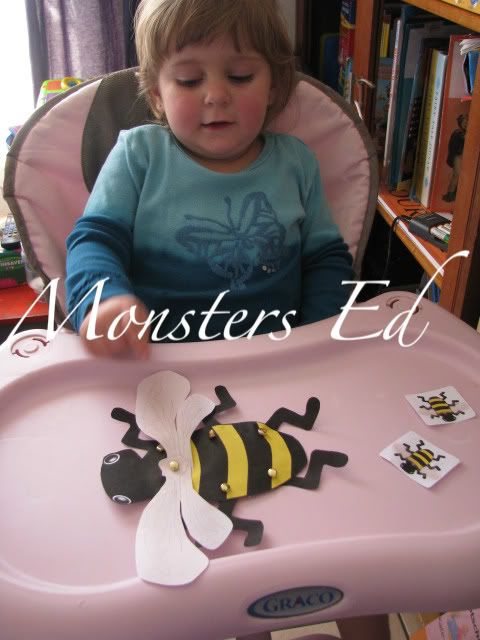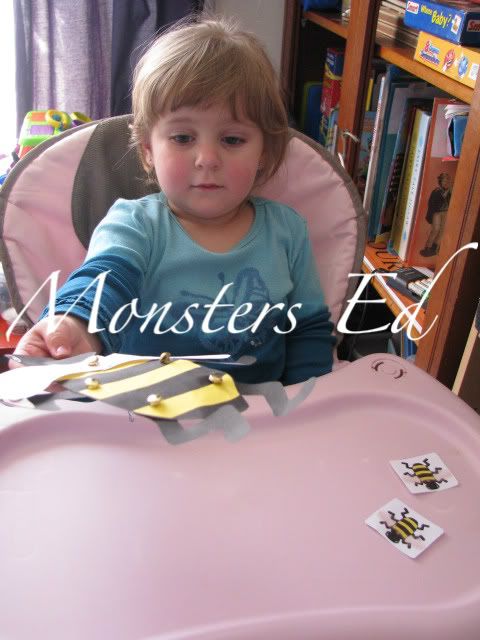 We had a short school week with Thursday being a public holiday.
Previous Posts:
Little Monster School ~ 1
Little Monster School ~ 2
Little Monster School ~ 3
Little Monster School ~ 4
Little Monster Tot School #1