We had a mini box day here this morning. Noo's new reading books finally arrived. He LOVES the Beast Quest series and as he finishes his curriculum readers his reward is the next book in the series, which in this case is Sepron the Sea Serpant. He also needs more help in his Afrikaans lessons and a friend suggested the "Boet en Saartjie" book to get him started reading. I'm hoping this is going to help him. Both books were bought through Kalahari.net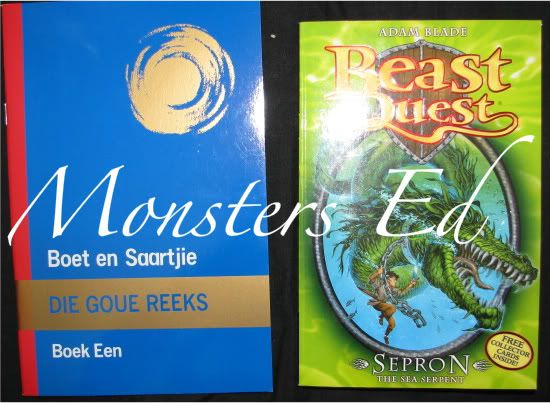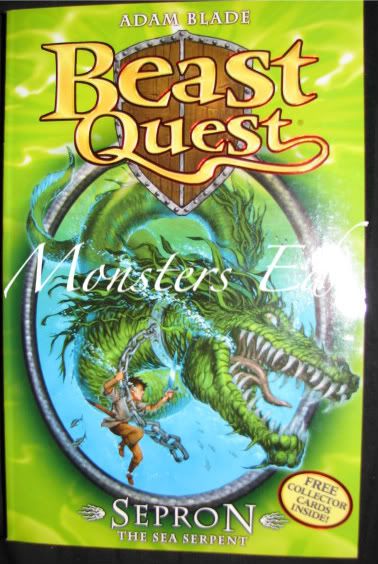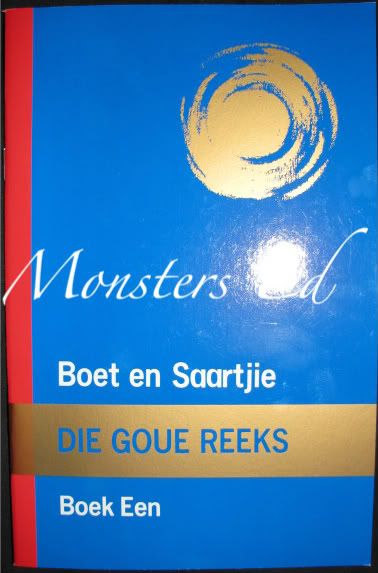 Then from Crafty Stuff I ordered a few things for the littlies (including Bumble) for the sensory boxes. Click on the images (courtesy of Crafty Stuff unless otherwise noted) below to buy them online.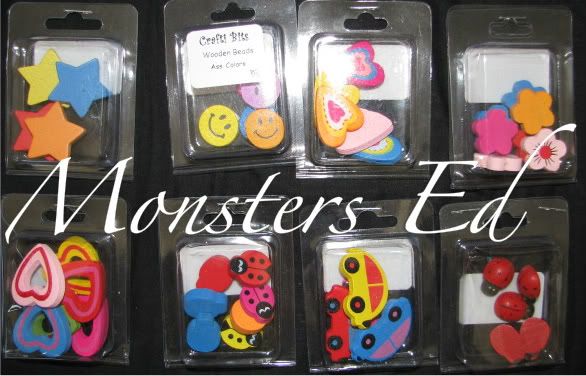 I couldn't resist these iron on bees for Baby Bumble. I bought three, one is already on one of her baby grows, LOL.


Bees are currrenly out of stock, but here's the link for all the iron ons
For the colour sorting box.
Stars

Cars

Flowers

Smiley Faces

Felt sheets. These will be used for finger puppets and felt food.