Another fun filled week here 🙂 Fifi is still loving the Letter of the Week curriculum 🙂  Its served our family well over the years.  Here are a few pics of what she got up to this week.
Using unifix blocks to make her Ii's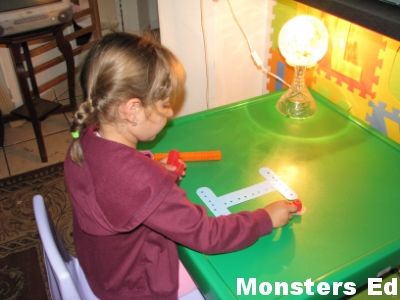 I is for Inchworm puzzle

Inchworm patterning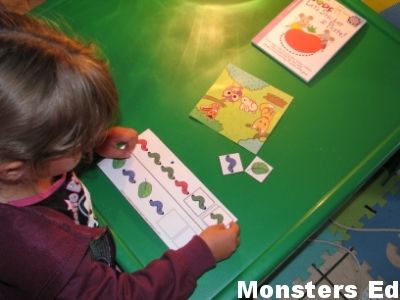 Inchworm colour matching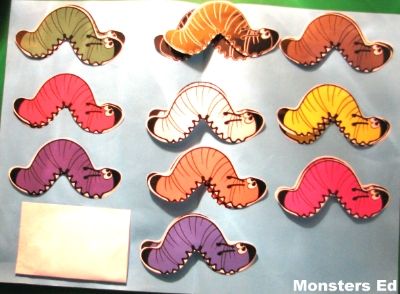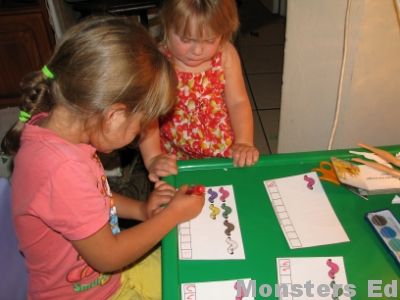 Building an inchworm pyramid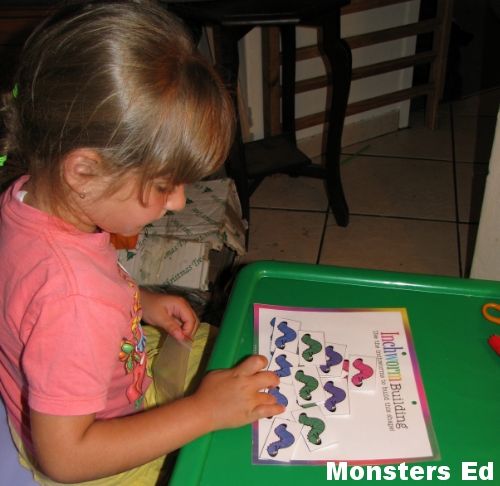 Number matching (the leaves have dots that correspond to numbers on the inchworms)

Do-a-dot paint I. This is one of her favourite activities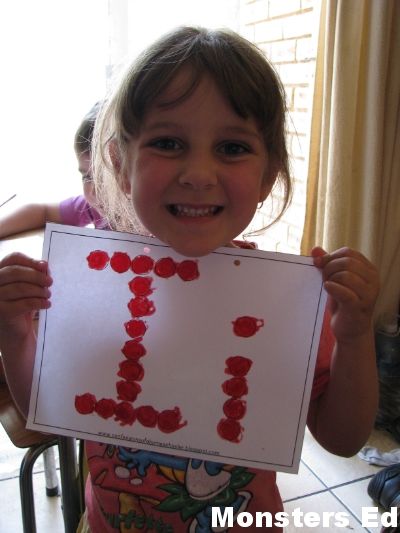 This is the magnetic Inchworm sheet, we use the unifix blocks again here. They are a fantastic resource.

This is the I poke page. I have a rectangular piece of styrofoam that she uses to protect the table. Its the perfect size. She uses a toothpick here.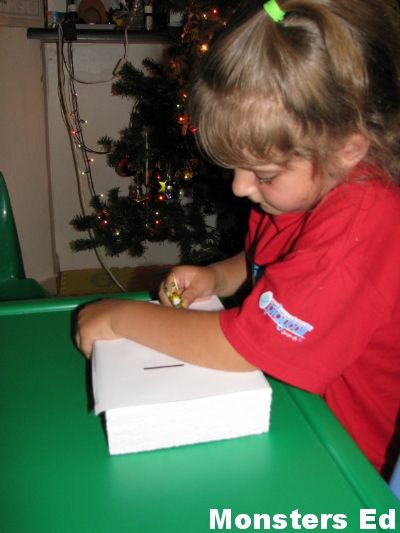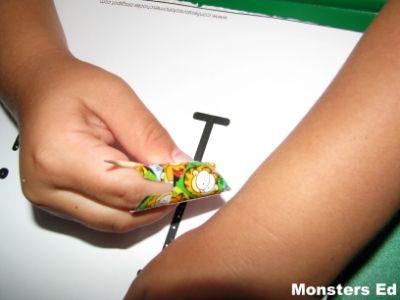 Inchworm lacing, another favourite

Her I collage. She used her cut and paste activity to decorate her file devider. She loves it ♥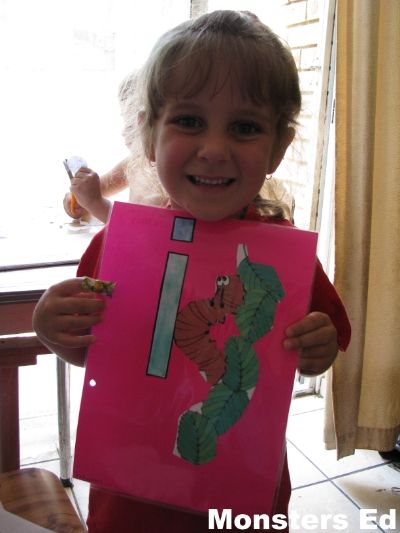 Inchworm sequencing

Floor number beanbag toss. She loves this activity. We tried doing it outside since the weather was perfect, but the wind didn't play along.

Inchworm bottle top letter match. Pixie loved watching Fifi work this week. She spent a lot of her time getting her head inbetween Fifi and the sheet she was busy with, LOL. Fifi was very patient with her, telling me, "She's learning with me, Momma!"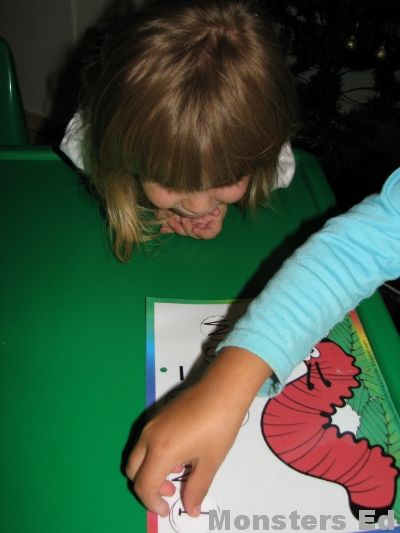 Resources:
The letter of the week – Pocket chart – Bundle (our letter wall printables)
Letter of the Week Curriculum (full download $$$)
Letter of the Week Curriuclum ~ Letter I (individual file downloads ~ free)
Additional Letter of the Week Curriculum activities (free individual file downloads)
Animal ABC's from 1+1+1=1
Raising Rock Star Preschool from 1+1+1=1
Alphabet Printables from 1+1+1=1
Unifix Blocks – Amazon
Previous for the Letter of the Week Curriculum:
Letter A
Letter E
"The Letter of the Week is a full 26 week preschool course designed to give your student a head-start on preparing for kindergarten! It is a 26 week curriculum that's full of educational activities that focus on the letter recognition, sounds, number recognition, counting, basic math skills, pre-writing practice, and all the necessary fine-motor skills that will be required for your preschooler to be ready for kindergarten! Included are weekly lesson plans that cover all the subjects a preschooler needs and more!"