We are back!!! Our summer holiday was awesome, but we are glad to be back in full swing this term.
I learned a very valuable lesson this week. I am so stuck on sticking to my planning for this school year, that I've completely ignored the fact that Fifi is bored with the amount of work she has to do every day. I've realised that she can do all the work for each letter in 3 days.
This week Fifi worked on the Letter B, for butterfly. Because we started school the same day as the public school system, we only had a 3 day week, so it worked our perfectly for us. She really loved the butterflies this week. She's a real little girl ♥
Here are a few photos of what she did this week. The links to the resources are listed at the bottom of the post.
Our Letter B wall

Colouring in her B for Bat letter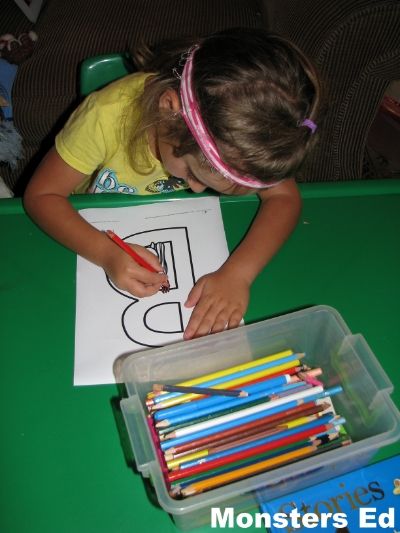 Size sequencing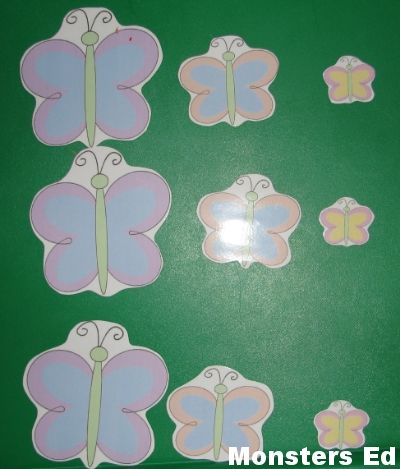 B Book

Large floor number bean bag toss. She wanted to set it up herself this week. Pixie loved watching Fifi toss the bean bag, but wasn't interested in doing it herself.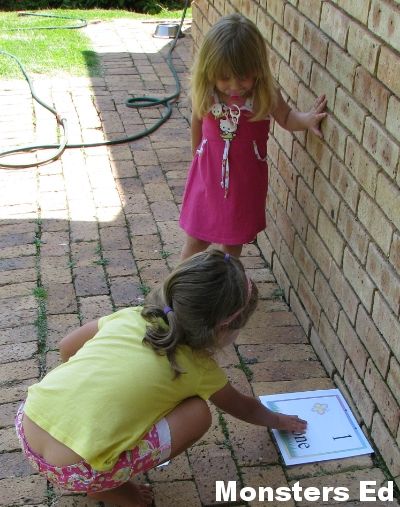 Letter B puzzle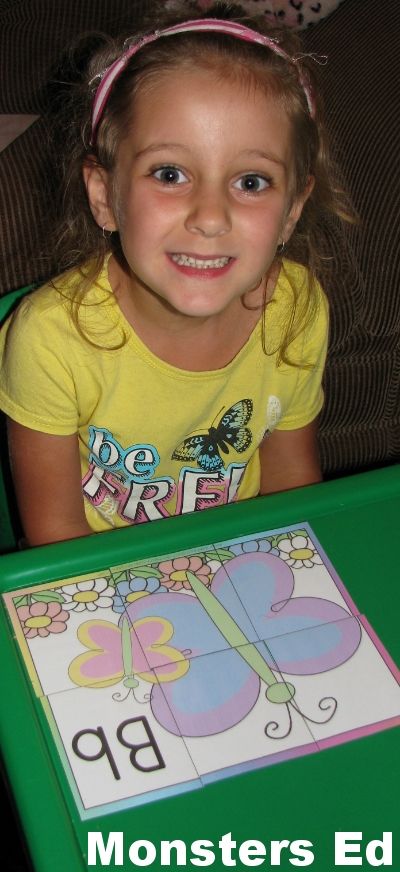 Matching the number of butterflies to the number on the butterfly card.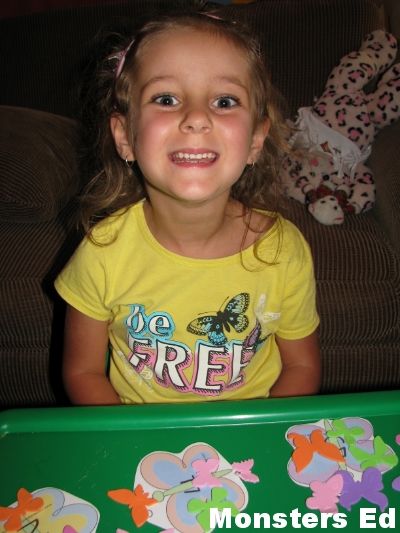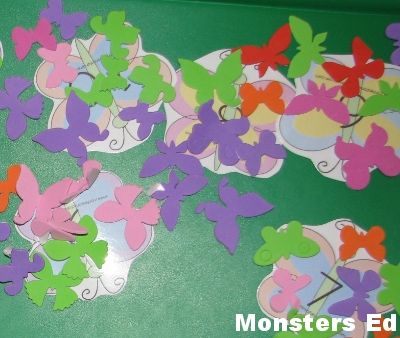 Letter B scavenger hunt (Baby doll, Barbie, block[lego], block [foam], bear, banana, blue shape, baby bottle)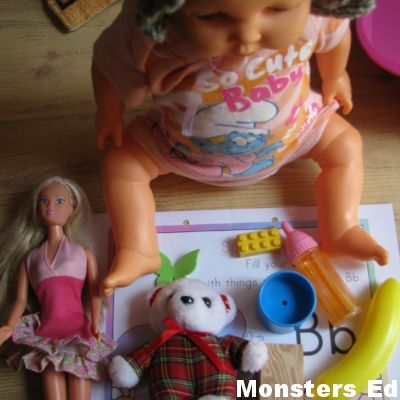 Beginning Sound Bb worksheet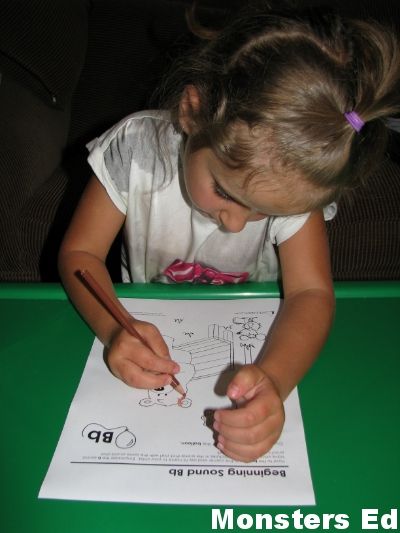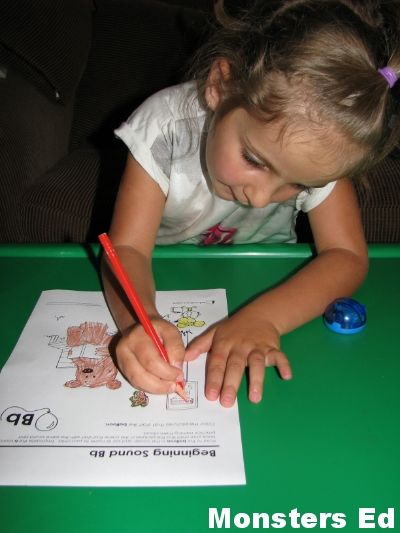 Butterfly lacing card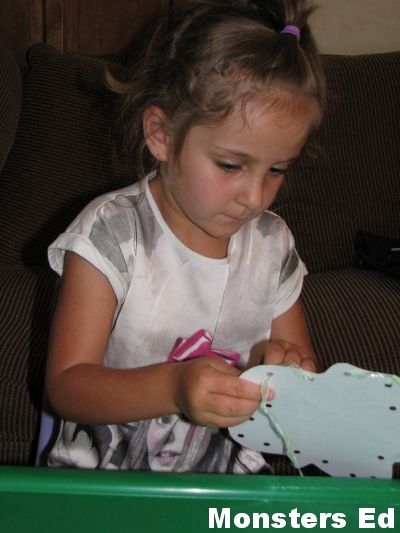 Matching the number of butterflies to the number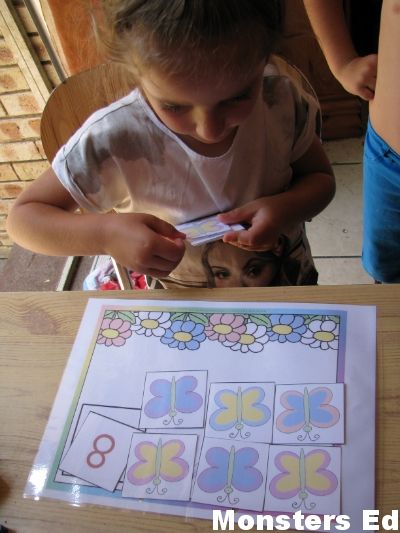 Sorting capital and lowercase Bb's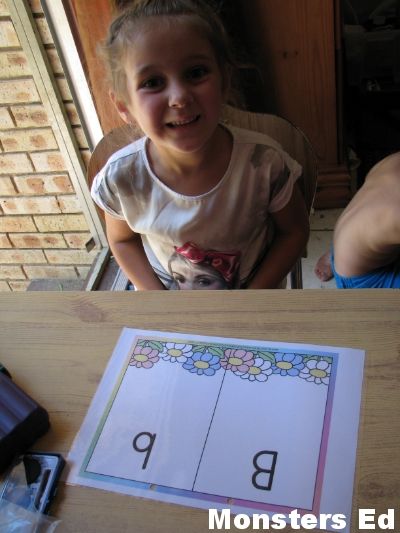 Writing the letter B and b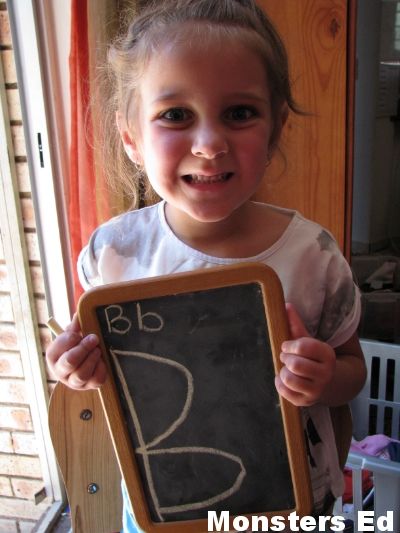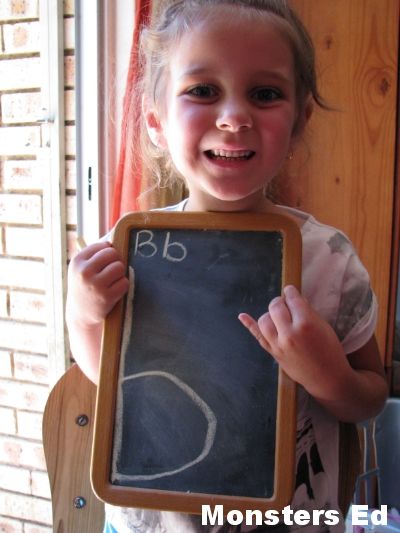 Our Chicka Chicka Boom Boom Tree

Butterfly egg in a hole for lunch

Resources:
The letter of the week – Pocket chart – Bundle (our letter wall printables)
Letter of the Week Curriculum (full download $$$)
Letter of the Week Curriuclum ~ Letter B (individual file downloads ~ free)
Additional Letter of the Week Curriculum activities (free individual file downloads)
Animal ABC's from 1+1+1=1
Raising Rock Star Preschool from 1+1+1=1
Alphabet Printables from 1+1+1=1
B is for Bat colouring page
B Book cut and paste page
Follow the Letter B Path
Things that Start with B!
Beginning Sounds Coloring: Sounds Like Bear
Words That Start With B
B Is For…
Previous for the Letter of the Week Curriculum:
Letter A
Letter E
Letter I
Letter O
Letter U
"The Letter of the Week is a full 26 week preschool course designed to give your student a head-start on preparing for kindergarten! It is a 26 week curriculum that's full of educational activities that focus on the letter recognition, sounds, number recognition, counting, basic math skills, pre-writing practice, and all the necessary fine-motor skills that will be required for your preschooler to be ready for kindergarten! Included are weekly lesson plans that cover all the subjects a preschooler needs and more!"