For the next two months we are reading Treasure Island by Robert Louis Stevenson. I decided to do a double month of this book seeing as the themes we have for June and July are "The Great Outdoors" and "Ye Old Pirates". There are so many different activities that can be done with this book. This month we spent 99 % of our dedicated book club time reading the book and when we were done with the theme, the kids made treasure boxes with modelling clay (Fifi) and air drying clay (Koko).
Koko and Fifi are monthly subscribers of the Kidazzle Kids Craft Club and they receive awesome arts and crafts kits every month. Last month they received a modelling clay kit and it was perfect for our Book Nook theme this month. How is that for timing?
We spent one afternoon out in the warm sun making their treasure boxes. Pixie was napping at this point and the kids could sit and work leisurely without having the little monster causing chaos.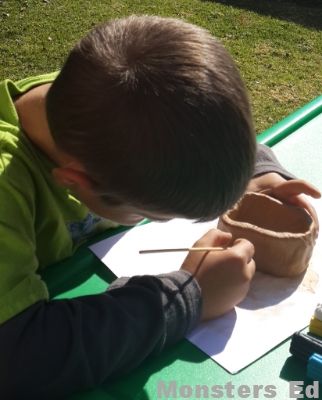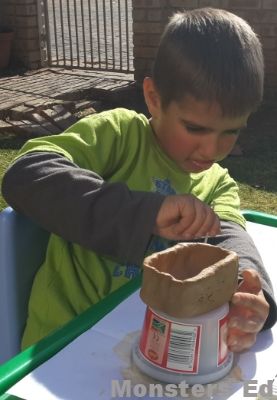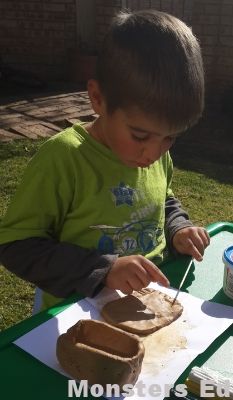 Koko drew the treasure map on the lid of his treasure box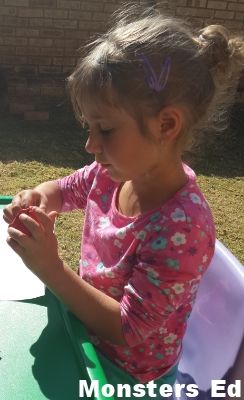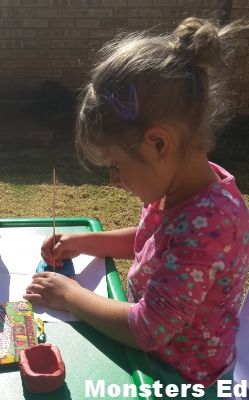 Its a little to cold here and air drying the boxes would have taken forever. Koko's baked perfectly while this was Fifi's box. Modelling clay CANNOT be put in the oven. This picture was taken 5 minutes after putting it into a low oven. Her new box is still drying, I will feature it next month. *face palm*
Koko's treasure box. He decided to leave it unpainted to make it look dirty since it was supposedly buried for a long time.
Koko's treasure box with treasure.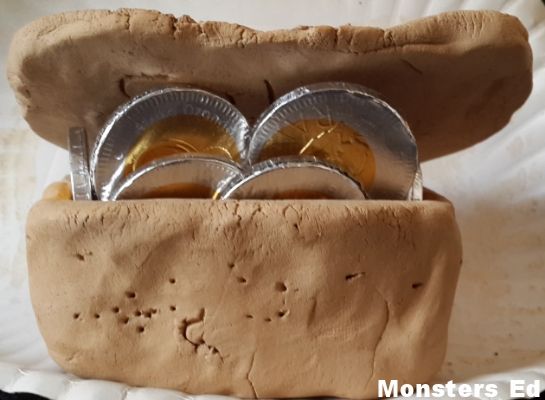 Be sure to check in again next month to see the activities I have planned as we continue to navigate the pirate infested waters!
Previous Poppins Book Nook posts:
May 2014: How Old Jackal got the Pigs {African Folktale}
April 2014: The Story of Cars
March 2014: Alice in Wonderland
February 2014: 2014/2015 Introductory post
July 2013: Penguins
June 2013: The Amazing Machines a Truckload of Fun
May 2013: Dinosaurs
April 2013: The Wonderful Wizard of Oz
March 2013: Princess Petunia and the Good Knight
2013/2014 Introductory post