Koko just LOVED this book. Its all about the history of auto mobiles. It was a fun book to read and we had so many different activities that we did throughout this month.
The kidlets spent ages playing in the garden with the boys' cars, building roads and little towns to play in. They even made a little dam and all needed a good scrubbing when they were done. I love that even during our cooler weather, its still warm enough to have some good old messy fun.
Koko received a Cosmic Jet Robot kit for his birthday. We put it together and he had loads of fun with it. It didn't last long once Pixie got hold of it and slobbered the balloon, LOL.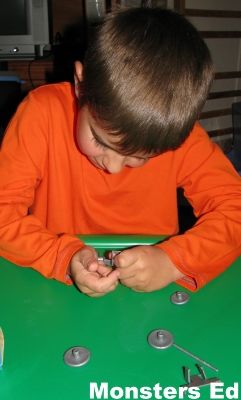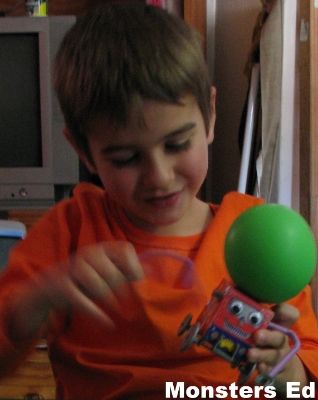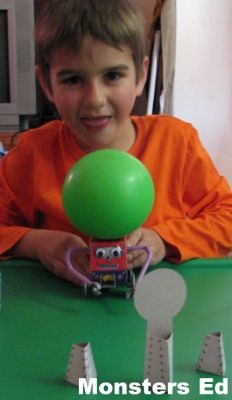 Join us again next month when we read Old Hendrik's Tales – 13 South African Folk Tales by Arthur Owen Vaughn. We have the Ebook.

Previous Poppins Book Nook posts:
Alice in Wonderland
2014/2015 Introductory post
July 2013: Penguins
June 2013: The Amazing Machines a Truckload of Fun
May 2013: Dinosaurs
April 2013: The Wonderful Wizard of Oz
March 2013: Princess Petunia and the Good Knight
2013/2014 Introductory post