Miss Fifi just loves playing with water. I put on her swimming costume and filled a bucket full of water and gave her a tea set to use for pouring. She poured the water from the white bucket into the red bucket. She spent about an hour and a half playing like this.

She was telling me the water is cold, LOL.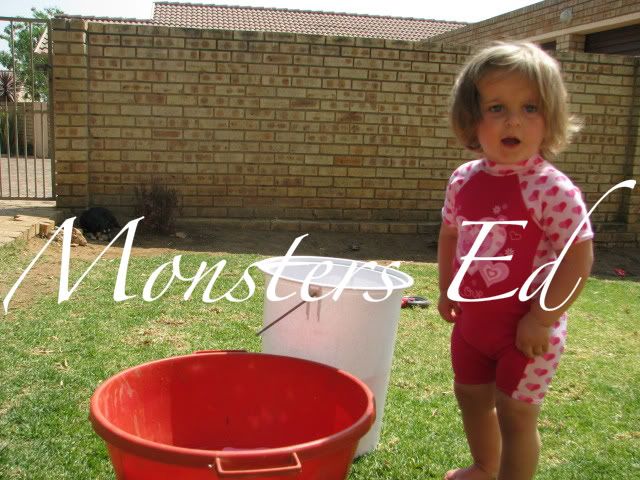 She eventually poured all the water out of the red bucket onto the grass and played in the water/mud.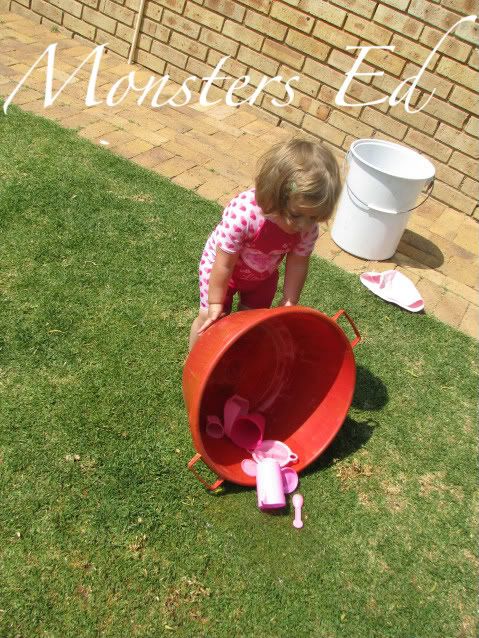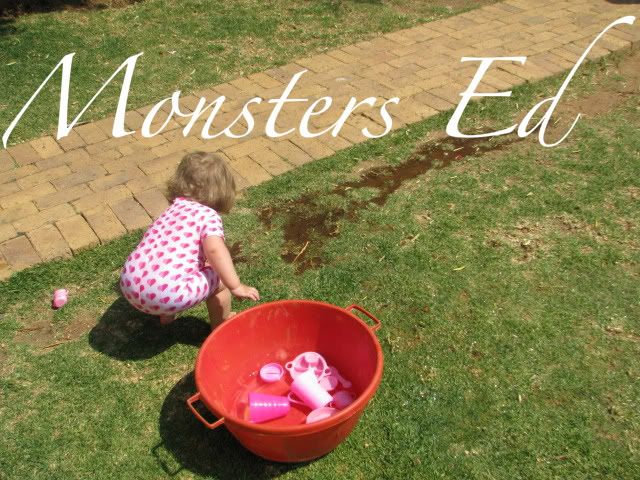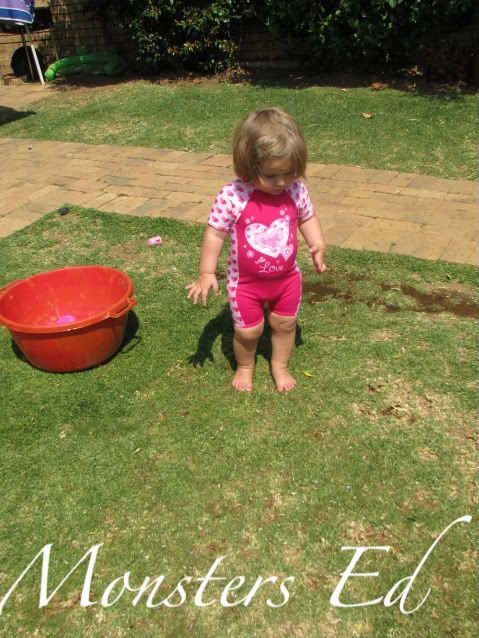 And then ran around the yard with Koko's mono-wheel car (which is missing the steering wheel).