I found the inspiration for this activity on the Crayola web site. The kidlets loved it.
As part of our monthly Poppin Book Nook theme we read the Wonderful Wizard of Oz (keep an eye out on the post on 29 April) and I decided that one of the activities would be building the Emerald City. The kidlets LOVED it, Koko especially.
We used the following items:
18 toilet rolls
1 medium sized pizza box
Masking tape
Yellow paint
Blue paint (to make green)
Pen (to draw the bricks on the yellow brick road)
Here are a few photos of the process and the end result.
Putting together the TP rolls to form the towers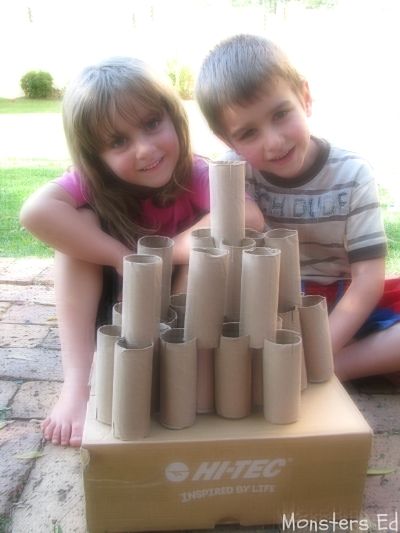 Painting the Pizza box, complete with the Yellow Brick Road
Painting the pizza box and TP rolls green to look like the Emerald city spires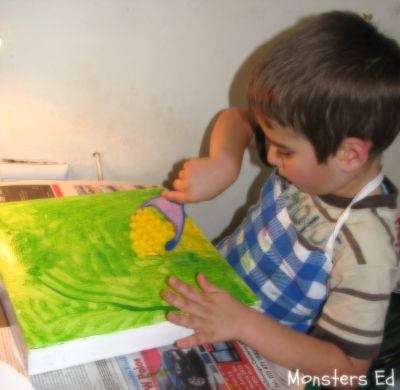 See more Wizard of Oz activities HERE