We currently live in a tiny townhouse and don't have much space, we have been doing school in our living room at our dining room table. I did not like this set up as we couldn't entertain. I have moved all the school stuff, except the circle time goodies which will stay where they are, to the main bedroom. We only sleep in there, and there was an entire wall that I could use for my book shelf and an antique writing desk my Hubby inherited from his Dad which the boys will now be using when they do school.
Our School Wall
This wall is at the foot of our bed.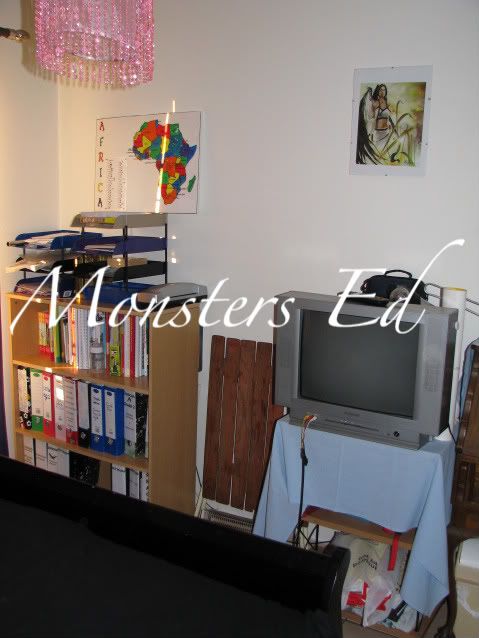 The antique writing desk which Noo will use during his lessons (I'm still finding a home for Noo's Workboxes). Koko will work at his little blue table during his preschool lessons. *text and previous photo removed on request of my hubby*

Our spare bookshelf with our story books on the middle shelf, board games and puzzles on the top shelf and the bottom shelf (which is currently being used for our big files) will, by the end of this week, house all of Fifi's structured play activities for the week.

Click here to see Fifi's structured play activities.