Fifi is CRAZY INSANE in love with Lalaloopsies. She got a little portable house for her birthday and has started collecting the little dolls. Carisa over at 1+1+1=1 created Lalaloopsy printables just at the right moment. I'm always amazing at how similar Fifi and Ladybug's interest are.
Any who, I digress. I printed out the pack (link under resources) and decided to paste it into a workbook for her. She hasn't seen the finished product yet. I also purchased a colouring pages printable on Etsy (link under resources) and added a page or two to her workbook.
Here are a few photos of the completed workbook.
I made the cover for this section of her workbook. The printables don't fill at 72pg workbook, the remaining pages will be used for her next themed printable.

Her favourite Lala is Toffee Cocoa Cuddles, she copied all the colours (except for the sleeves which her doll doens't have) from her Lala doll, its an almost perfect replica. Her Lala has a white dog.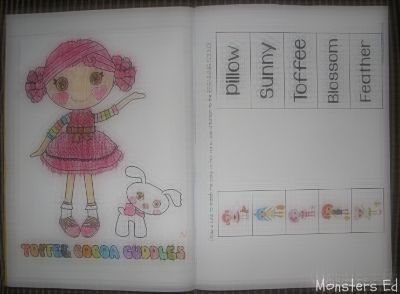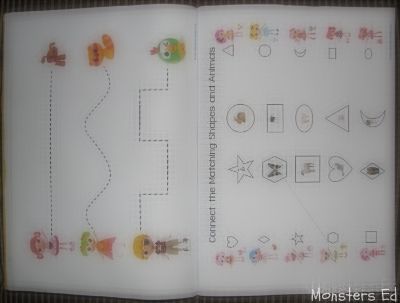 Resources:
Official Lalaloopsy Website
Lalaloopsy toys:  Amazon and Kalahari (South Africa)
Lalaloopsy Printables
32 Printable Button Doll Coloring Pages